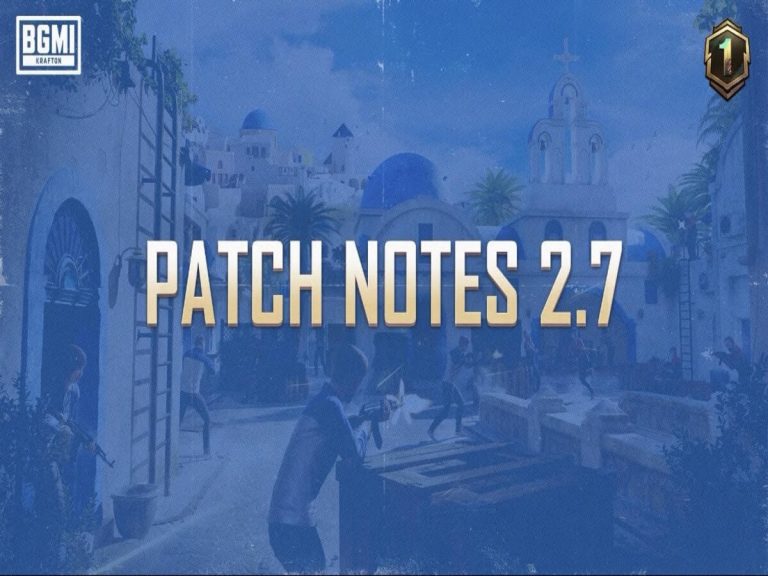 The highly-anticipated BGMI 2.7 update, which had fans of the game eagerly awaiting its arrival, has now been officially announced.
The patch notes for the update were released on the social media channels of BGMI. This was done in a creative way by a discussion between some of the top BGMI creators.
These creators were Snax, Dobby, Shreeman Legend, Krutika, and Antaryami. They discussed each of the new features to be brought in via the BGMI 2.7 update. They also shared their thoughts about it.
You can find all the new features of the upcoming update in Battlegrounds Mobile India here below.
New Gun: ACE32
A brand-new assault weapon that fires 7.62mm rounds has entered combat: the ACE32. This adaptable gun, which is accessible on all maps, has a rapid rate of fire, making it ideal for a variety of combat scenarios in BGMI.
Depending on your requirements, you can add a muzzle, foregrip, magazine, stock, sight, and canted sight. It is quite similar to the AKM.
Carrying knocked out teammates in vehicle
With the BGMI 2.7 update, players can now carry their teammates once they are knocked out in a vehicle.
This can help greatly in dire situations to move to a safer spot, or to the spot to revive your teammates.
BGMI A1 RP
The BGMI A1 RP, called Roaring Rampage, which will deviate from the erstwhile 50 levels to include 100 levels, has many new exciting additions.
The Specter Slayer set will be included in the BGMI A1 RP, which is a colour changing set, which is aesthetically pleasing and can also help you in combat, if you adapt to the colour of your surroundings.
The BGMI A1 RP also includes mini materials, which you can use for customization, a new DP-28 skin called the Precision Artistry, and a skin for the MG3 gun.
A stunning new Let Eclipse skin for sidecar motorcycles will also be introduced.
Marmoris X-Suit in BGMI
The BGMI 2.7 update brings forth the Marmoris X-Suit, comprising 7 levels. It has incredibly iconic emotes.
2-person Bicycle
In this new update, 2 players can ride together on the bicycle, which can also be kept in the backpack.
The BGMI 2.7 update patch notes video was also titled 'Part-1' which means that the Dragon Ball Super collaboration will most likely be announced in the next part.
Also Read: PUBG Mobile P.D.P x Alan Walker Cover Contest: How To Participate & Win Rewards