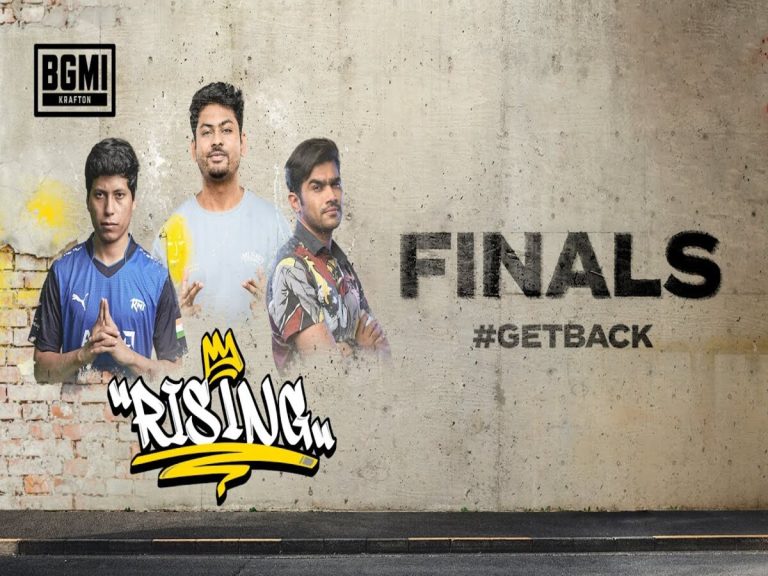 The final day of the BGMI: Rising is here! The competition began on June 1 with 64 invited teams competing for 32 spots in the semifinals.
On June 3, these qualifying teams competed in the one-day Semifinals. With 129 points after winning all four of their matches, Team Pahadi Gaming secured the top spot in the Semifinals.
With 85.5 points, Team Alpha Clasher came in second. Earning one Chicken Dinner each, Team Dynamo and Team Jonathan took third and fourth place.
The top 16 competitors from the Semi-finals will square off against one another in seven matches at the BGMI: Rising 2023 Finals. It will be a one-day event on June 4.
The total prize pool will be divided amongst the prize winners.
The top 16 teams have now advanced to the championship game. The winner will get 2,50,000, while the runner-up will receive 1,50,000 from Krafton.
Qualified teams
The teams that have grabbed a spot in the Grand Finals are:
Team Pahadi Gaming
Team Alpha Clasher
Team Dynamo
Team Jonathan
Team Owais
Team PUNKK
Team Payal
Team RIPFLICKYT
Team Iflicks
Team Sensei
Team Lolzzz
Team King Anbru
Team Kanary
Team Rebel
Team Shadow
Team Crow
BGMI: Rising Grand Finals Map order
The following is the map rotation and schedule for the Grand Finals of the BGMI: Rising Grand Finals:
Match 1 – Erangel – 4.05 pm
Match 2 – Sanhok – 4.55 pm
Match 3 – Challenge Battle (Pan Fight) – 5.45 pm
Match 4 – Miramar – 6.15 pm
Match 5 – Challenge Battle (Pan Fight) – 7.00 pm
Match 6 – Sanhok – 7.30 pm
Match 7 – Erangel – 8.15 pm
BGMI: Rising Prize Pool Distribution
1st place – ₹2.5 lakhs
2nd place- ₹1.5 lakhs
3rd place- ₹1 lakh
Fashionista – ₹50,000
Emotes King – ₹50,000
Emotes Queen – ₹50,000
Panster – ₹50,000
Captain – ₹50,000
MVP – ₹50,000
Reelster – ₹1,00,000
Best Dance Group – ₹1,00,000
How to watch live
BGMI fans can catch the live action of the Grand Finals on the official YouTube channel of Battlegrounds Mobile India.
Also Read: BGMI: Rising Tournament Semi-finals Results, Rankings, Highlights