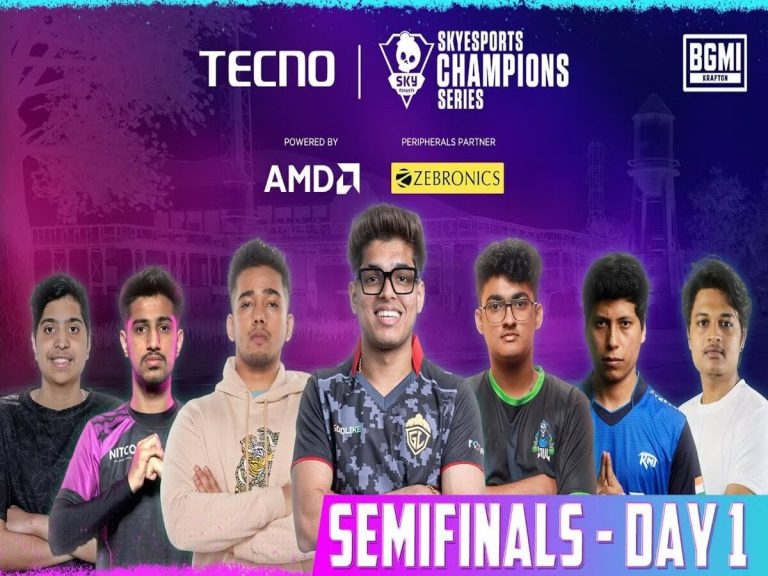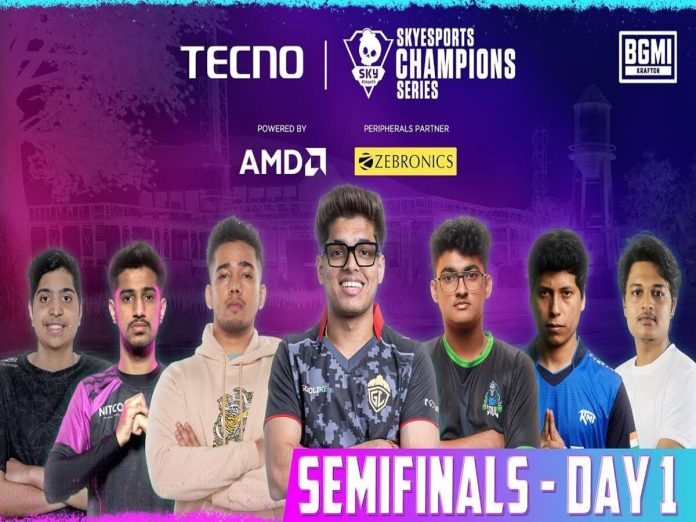 The semifinalists for the Rs.25,000 Skyesports Champions Series 2023 BGMI competition have been made public.
Six qualifying teams and a total of 18 invited teams will be divided into three groups for the Semifinals, which begin on June 9.
The best six teams out of the 19 teams advanced to this round and were matched up to play the 18 directly invited teams after the two-day Qualifiers completed on June 8.
Six teams have already advanced to the semifinal round of the competition after the quarterfinal round, joining 18 other directly invited teams for a chance to win the title.
These 24 teams will compete in the Skyesports Champions Series 2023 Semifinals in a Round-robin format from June 9–13, with six matches each day. 
The 16 top teams will then claim their spots in the Grand Finals, which are scheduled for June 14–18.
Skyesports Champions Series 2023 Invited Teams
The following 18 teams were immediately invited to the semifinals:
OR Esports
Gods Reign
Team Enigma Forever
Team XSPARK
Reckoning Esports
Global Esports
Medal Esports
Revenant Esports
Inside Out
7SEA Esports
Team VST
Gladiator Esports
Team Tamilas
Blind Esports
GodLike Esports
8 Bit
Team Soul
MisFits
Qualified Teams
The teams who reached the semi-finals via the Qualifiers are:
Orangutan Gaming
Obey Esports
Rutobotz Gaming
Team Verity
Team Insane
Velocity Gaming
How to watch Skyesports Champions Series 2023 Semifinals Live
This is one of BGMI's first significant esports tournaments in India since its return to the market. It is being hosted by Skyesports.
The champion and runner-up of the tournament will also get a spot in the forthcoming Skyesports Championship 5.0.
The competition will be broadcast live in Hindi on YouTube and Loco. The whole tournament will only be streamed on Loco, with the first few matches of each matchday being televised live on YouTube.
Also Read: LEC 2023 Summer Split Details, Schedule, How To Watch Live