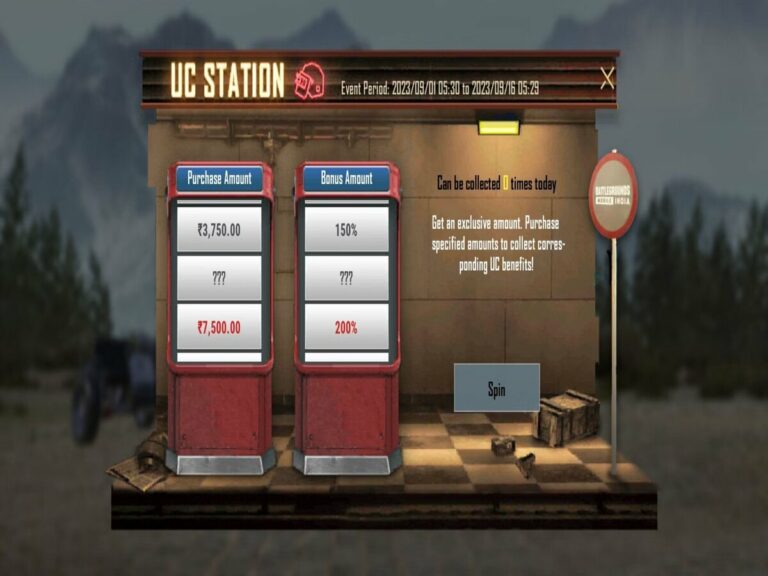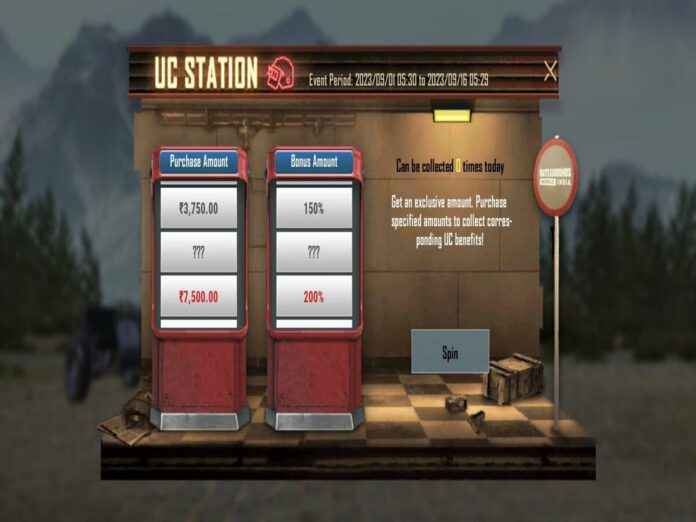 This September, Battlegrounds Mobile India (BGMI) will host the return of the UC Station event.
By gathering the requisite in-game money, UC (Unknown Cash), it offers players a fantastic chance to immerse themselves in the world of spinning, collecting, and improving their BGMI experience.
The BGMI UC Station Event offers intriguing in-game perks and currency that may aid players no matter how experienced or new they are to BGMI.
In BGMI, the UC Station event has already begun in Battlegrounds Mobile India. On September 16, 2023, at 5:29 A.M. IST, it will come to an end.
How to take part in the BGMI UC Station Event
It's easy to take part in BGMI's UC Station event, but it's crucial to follow these instructions to make sure you get the most out of it:
Launch BGMI and log into your account.
Once within the game, look for any in-game notifications regarding the UC Station event under the event area.
The event's interface will start to look like a spinning wheel or other similar object.
To start playing, click the Spin button to start spinning the event's wheel.
You will be awarded the Purchase Amount and Bonus Amount when the wheel is spun.
If you decide to buy UC from this spin, the purchase amount displays how much UC you can buy with real money.
Extra UC obtained as a consequence of the spinning event makes up the bonus amount.
You may collect the purchase and bonus amounts after the spin, and they will be added to your in-game UC balance.
A player's potential bonus after spinning the wheel is 200%. This substantial reward means that you could be able to acquire twice as much UC during this event.
After spinning, you may only spend a maximum of INR 7,500. It is also important to note that you will get 8100 UC in-game if you spend INR 7,500.
You may get additional bonuses worth UCs if you purchase it at the event, however.
The UC Station event includes a random element. The event's unpredictable nature and excitement are increased with each spin, which results in a random purchase and bonus amount.
Also Read: Orangutan Gaming Reveals New Free Fire India Roster