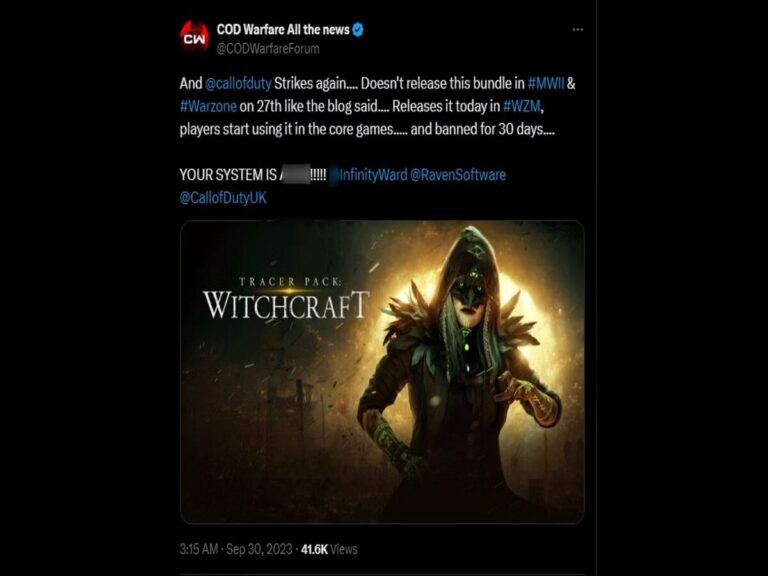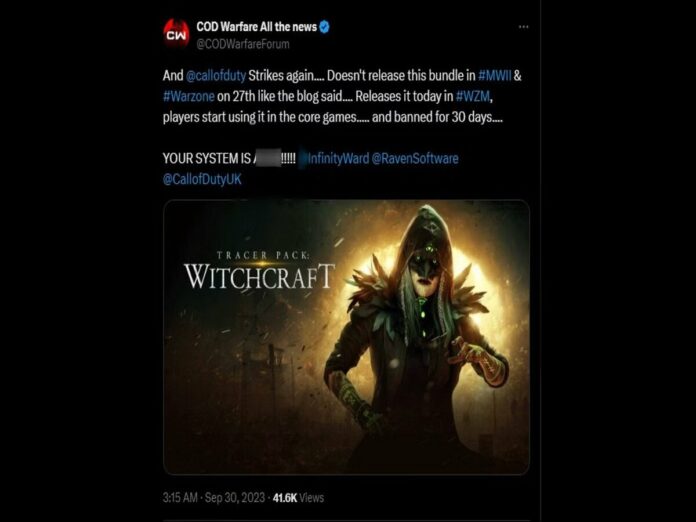 After buying a Tracer Pack bundle several Call of Duty: Warzone (WZ) gamers were banned from the game.
Witchcraft, a Tracer Pack bundle, has been identified as the cosmetic item in certain players' account bans from the game.
The bundle was formally made available for Warzone Mobile, and its use on other platforms seems to be the root of the problem.
Players are increasingly being banned from Warzone for buying the Tracer Pack: Witchcraft bundle.
Unauthorised usage of unreleased skins in the game or an exploit are the root causes of this problem.
Markers are tied to unreleased cosmetics in the main game that may have even been published for Warzone Mobile.
These skins have the unreleased label until they are formally introduced on other platforms. Activision bans the accounts that are detected by the system as having the cosmetic.
For Warzone players in Season 6, this has resulted in a great deal of unjustified suspensions on many sites.
Players have also expressed frustration at Activision's inability to release the Witchcraft bundle on the originally agreed date.
Call of Duty Warzone Players Face Ban
Many users then went on to buy the skin on Warzone Mobile, where it was made available on the specified date, or September 27, 2023. Unfortunately, they quickly received a 30-day suspension.
The COD WZ Tracer Pack: Witchcraft bundle is most likely to be released during the Halloween Event week, which runs from October 25, 2023, to October 31, 2023.
It will reportedly cost roughly 1800 COD Points and come with seven more things in addition to the Operator aesthetic.
These consist of:
"The Witch" Operator Skin
Pro-tuned "Spellcaster" Sniper Rifle Weapon Blueprint
"Eye of Newt" Handgun Weapon Blueprint
"Death Summons" Finishing Move
"Witch's Tracker" Gun Screen
"Witch Charm" Weapon Charm
"Rituals" Emblem
The bundle will include an Active Duty slot and an Insured Weapon Cooldown that are only available for the weapon blueprints that are included in the cosmetic bundle for DMZ players.
Also Read: Free Fire x Demon Slayer Collaboration Event Details, How To Get Rewards