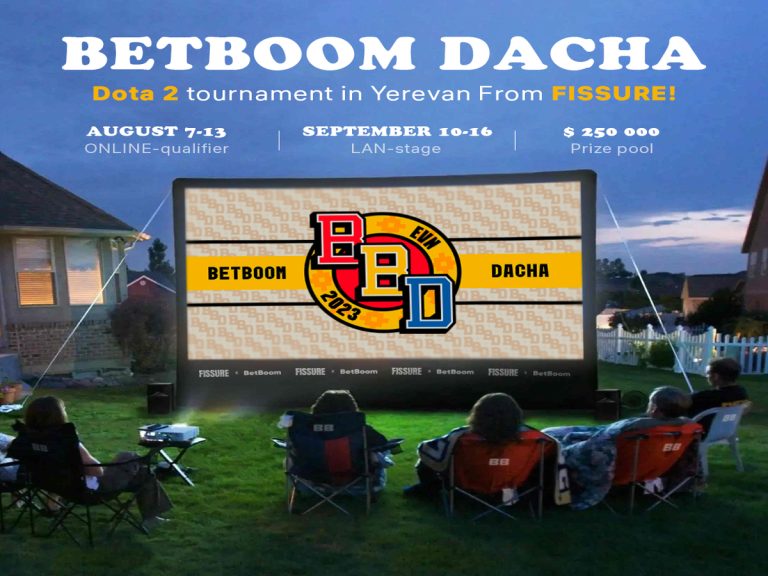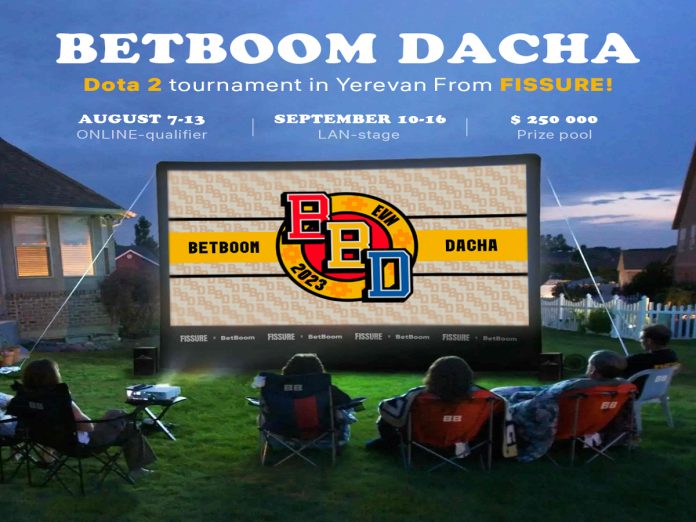 Long-time and new fans of Dota 2 have been buzzing with enthusiasm for the Dota 2 BetBoom Dacha ahead of The International (TI) 2023. 
With 12 teams already secured berths for the annual event, the remaining 8 teams will compete in the Regional Qualifiers.
In a move sure to grow Dota 2 popularity, organizers have been running the Dota 2 BetBoom Dacha 2 tournament with a US$250,000 prize pool and an offline LAN event.
In recent developments, BetBoom has partnered with Armenian event organizer FISSURE to host the BetBoom Dacha 2, similar to 'The Summit.'
Here is everything you need to know about Dota 2 BetBoom Dacha 2023 – a chill and fun LAN event with a relaxed atmosphere featuring several invites including multiple TI-qualified rosters and with big names in Yerevan, Armenia.
When is the DOTA 2 BetBoom Dacha?
The Dota 2 Betboom Dacha 2023 event is set to take place in Yerevan, Armenia from 10th September to 16th September.
The tournament was officially announced earlier this month, with a laid-back approach that was loved by the community and already has had online stage completed. 
The showpiece competition is LAN offline event set to be held in a private environment in Yerevan, Armenia.
Participating teams
The Dota 2 Betboom Dacha 2023 event will have the following teams:
Team Spirit
Gaimin Gladiators
BetBoom Team
9Pandas
Team Aster
beastcoast
TBD
Nigma Galaxy (Online Qualifier)
DOTA 2 BetBoom Dacha Prize Pool
The Betboom Dacha 2023 prize pool is $250,000 USD, with $150,000 USD reserved for the winning team.
First – $150,000
Second – $62,000
Third – $25,000
Fourth – $12,500
DOTA 2 BetBoom Dacha Format and Schedule
Group stage – September 10 to September 12
There will be four teams in each group, and all matches will be best-of-two. The top two teams in each group will advance to the upper bracket of the playoffs, while the third-placed team will go to the lower bracket. The fourth-placed team will be eliminated.
Playoffs – September 13 to September 16
The playoffs will be a double-elimination bracket, with each team having two chances to make it to the grand finale.
All matches will be best-of-three, except the final, which will be a best-of-five series to determine the winners.
How to watch DOTA 2 BetBoom Dacha live
The tournament will be livestreamed on BetBoom's official Twitch channel which is available in English and Russian, and fans can expect to experience enthralling and fun-filled action over the next few months.