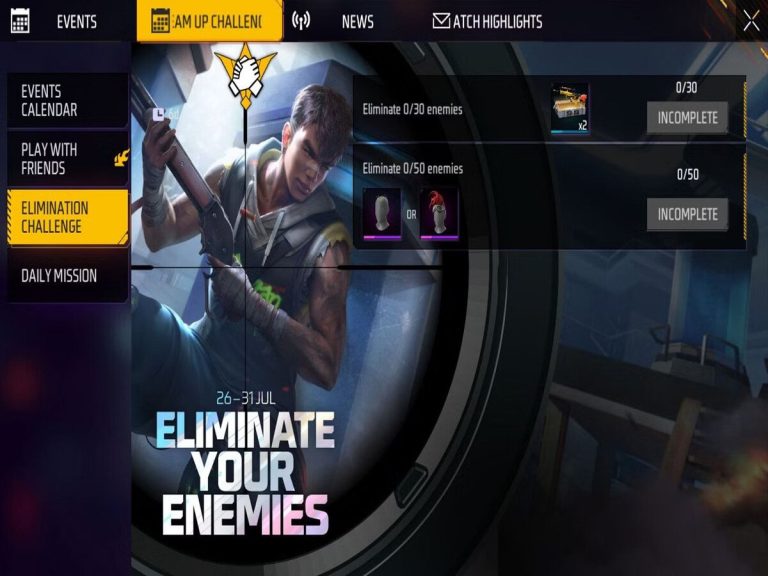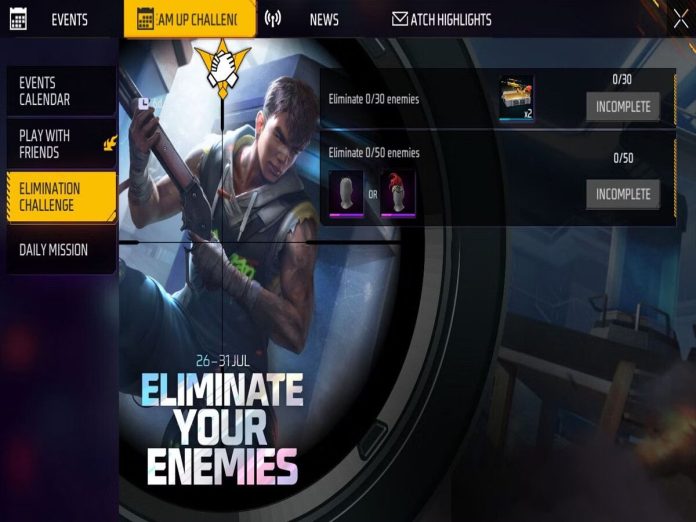 One of the most recent additions in Free Fire to keep you addicted to the game in the coming days is the New Elimination Challenge. There is a chance to win either Wasteland Wanderer or Wasteland Roamer.
If you want to get one of the two, you need a minimum quantity of kills to be accumulated. The event lasts for many days, giving participants plenty of time to complete the goals.
One of the most recent events to begin in Free Fire MAX is the Elimination Challenge, which will be accessible to everyone until July 31, 2023. 
Free Fire Elimination Challenge
As suggested by the event's name, you must defeat a certain number of opponents to get the rewards.
To qualify for the rewards, which include free cosmetics, you must fulfill the following requirements.
Eliminate 30 enemies to get free 2x Swagger Ownage Weapon Loot Crate.
Eliminate 50 enemies for a free Wasteland Roamer or Wasteland Wanderer.
Since the requirements are connected, 50 frags will be enough to earn both rewards from the current event.
Additionally, there are no particular constraints on the mode, so you may use it with either Battle Royale or Clash Squad.
How to obtain the rewards
Follow the steps given below to get the rewards:
Compile enough eliminations to meet the event's requirements.
Select the correct option from the menu to open the event.
Go to the Elimination Challenge tab under the Team Up Challenge section.
To obtain the item in your account, click the claim button on the icon's right side. When it comes to the head, a choice will be presented to you, and you may choose it.
The cosmetic may then be equipped by going to the vault area. You shouldn't pass up the chance to grab the heads for free since they were a part of the exclusive bundles that were introduced to the game a few years ago.
Also Read: Esports Awards 2023: S8UL Esports & MortaL Officially Nominated