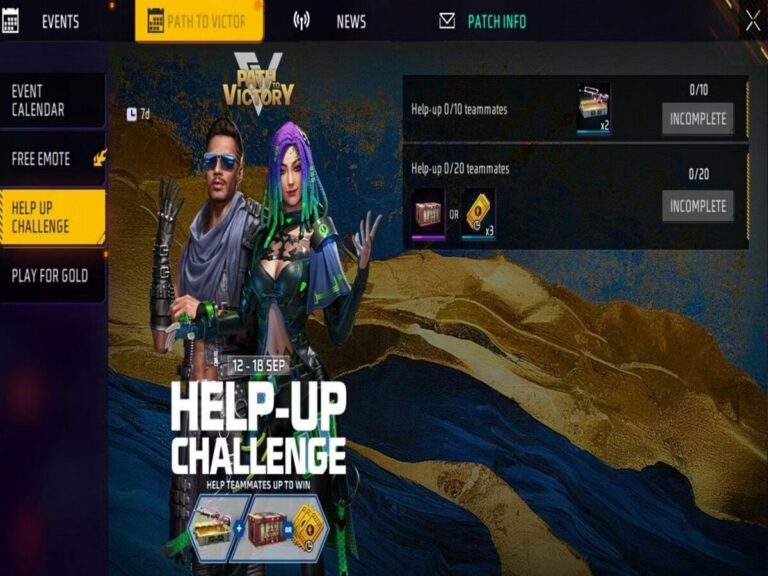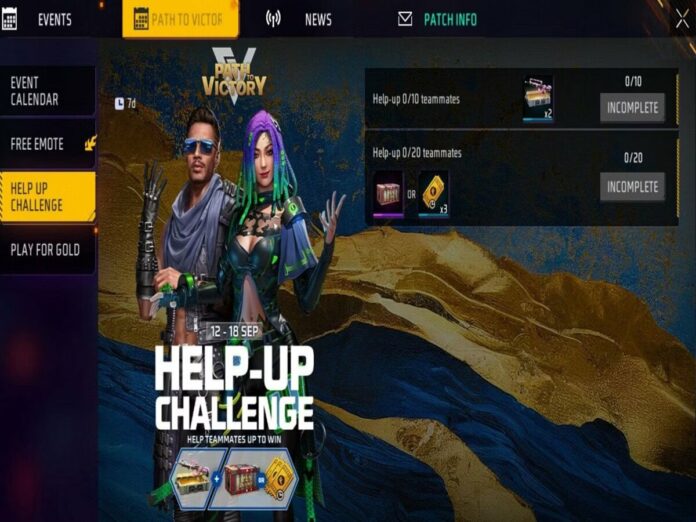 The Clown's Laugh loot box is the most recent addition to the cosmetics that have been added to Free Fire as a result of the Path to Victory campaign.
The Help-Up Challenge is the only way to get this unique cosmetic. As suggested by the challenge's name, in order to be eligible for the free collectible, you must assist or revive 20 teammates.
As an additional incentive, the event offers two Kpop Stardom Weapon Loot Crates. If you already have The Clown's Laugh loot box, there is a different choice as you can get Gold Royale Vouchers instead.
These may be used as a substitute when spinning the appropriate Luck Royale.
Free Fire Help-Up Challenge
On September 12, 2023, the Free Fire Help-Up Challenge was introduced. It is one of the last events of the Path To Victory. 
The event will last for around a week before coming to a close on September 18, 2023. You have to fulfill certain criteria throughout this time in order to get the associated rewards.
These are as follows:
Help up 10 teammates to get free 2x Kpop Stardom Weapon Loot Crate
Help up 20 teammates to get free The Clown's Laugh or 3x Gold Royale Vouchers (Expiry date: October 31, 2023)
It's not difficult to help 20 teammates in total over the course of a week, and it shouldn't take you more than a few hours to get the rewards.
How to obtain the rewards
The following procedure may be used to get the rewards for the most recent Free Fire Help-Up Challenge:
Log into your account and choose the game mode you like to do the task.
Although Garena has not designated a specific mode to fulfill the criteria, Clash Squad makes it simpler to complete the criterion than the other available alternatives since it offers more rounds, giving you more opportunities to support your teammates.
From the list of available tabs, choose the Path to Victory option.
To obtain it, choose Help-Up Challenge and click the claim button next to The Clown's Laugh.
Rather than using gold, you may use the Gold Royale Voucher to spin the wheel and buy outfits, emotes, or backpacks. However, you have only until October 31, 2023, to put them to use.
Also Read: Free Fire Monster Ring Event Leaked: Check Details