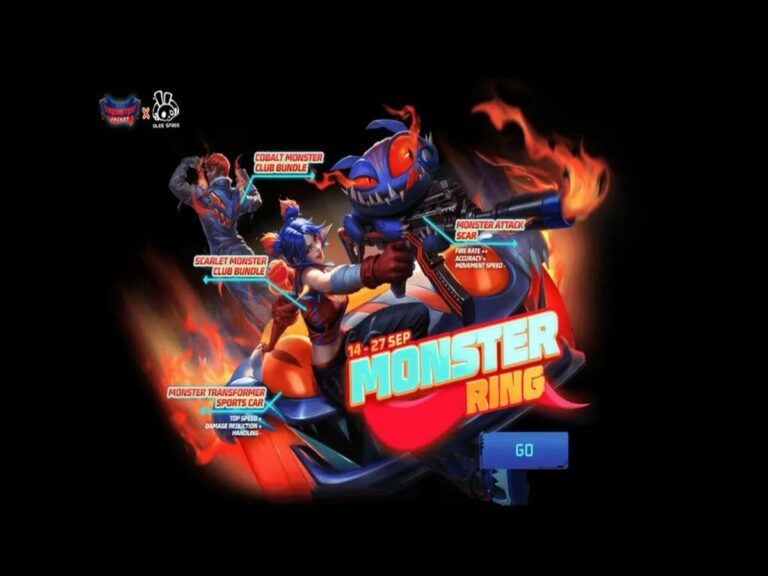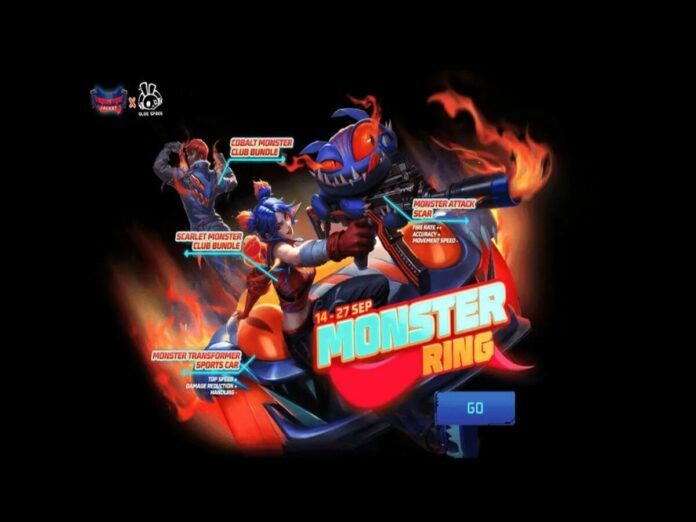 In Free Fire, ring-based events are released frequently. Data miners, notably @macbruh_ff, recently disclosed information on the Monster Ring event, which is said to reward players with a range of special items including a gun skin and outfit bundles.
Players will need to use diamonds to purchase the items that will be included in the event, which is anticipated to start very soon.
The DMC Ring, which is set to expire on September 14, 2023, is expected to be replaced by the Monster Ring. Keep reading to find out more about this impending event.
Free Fire Monster Ring Event
The rumoured Free Fire Monster Ring event, which is anticipated to start on September 14, 2023, and complete on September 27, 2023, was discussed by data miner @macbruh_ff on his social media accounts. 
It will reportedly be accessible for the Singapore, Bangladesh, and India servers.
The Monster Attack Scar (with improved firing rate and accuracy), Cobalt Monster Club Bundle, Scarlet Monster Club Bundle, and Monster Transformer Sports Car are said to be the main prizes of the Monster Ring.
Along with these unique items, the event could also provide some additional random gifts.
As was already noted, players must spend diamonds in order to spin the Monster Ring and be eligible for the prize pool.
There may also be tokens in the pool that participants may trade for the rewards they qualified for but were unable to win.
Players should note that this information is still based on leaks and Garena hasn't officially verified the event.
Recently, DMC Ring made a comeback in Free Fire, providing players exclusive Free Fire x Devil May Cry-themed items.
A lot of cosmetics and events were released as a consequence of the partnership that took place earlier this year.
Like the DMC Ring, the Monster Ring Event will also prove to be beneficial for Free Fire players.
Also Read: BGMI 2.7: How To Get Free Materials