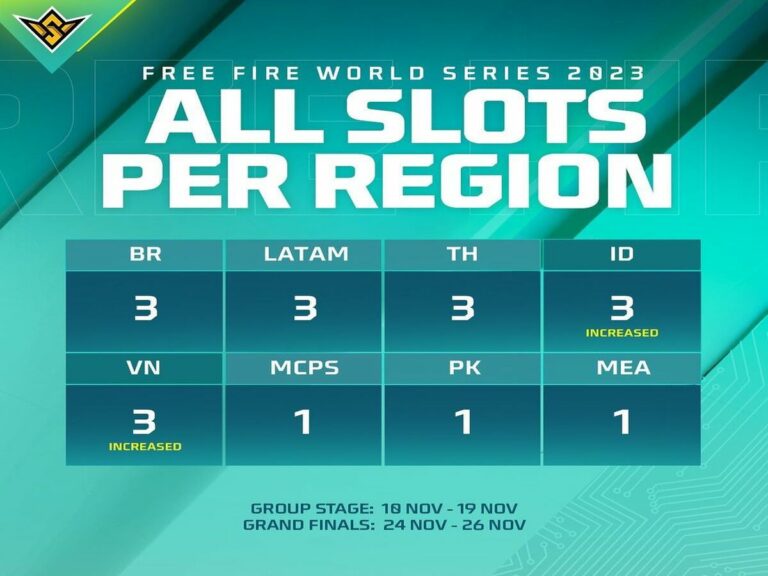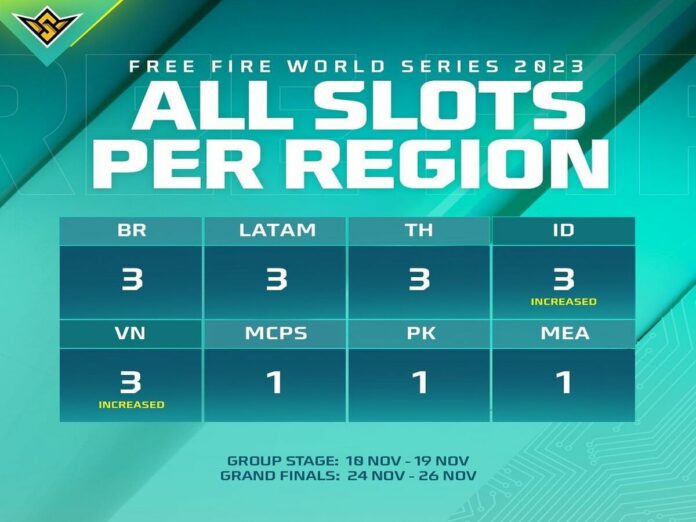 Garena has disclosed the whole slot allocation for the Free Fire World Series (FFWS) 2023. Unexpectedly, no Indian teams would compete in this forthcoming major competition.
Recently, the publisher indicated that a team (FFIC winner) from the nation will take part in the FFWS in a news release promoting the re-release of Free Fire in India.
The allocation of the two open spots, one of which was earlier anticipated to be handed to India, was revealed by Garena on September 22.
For Indonesia and Vietnam, the organization has added one more spot each, bringing their combined total to three. From November 10 to November 26, Bangkok will host the FFWS.
Free Fire World Series 2023 (FFWS) Slots
Garena announced that the Free Fire India Championship will take place immediately after the game's re-launch on September 5. 
The firm abruptly delayed the re-release of the game and has not yet provided a new release date.
The FFWS will include 18 teams in total. The allocation of slots for the competition is as follows:
Brazil – 3
LATAM – 3
Thailand – 3
Indonesia – 3
Vietnam – 3
MCPS – 1
Pakistan – 1
MEA – 1
Brazil, LATAM, Thailand, Indonesia, and Vietnam all have three slots each, whereas MCPS, Pakistan, and MEA each have one slot.
There will be two hosting periods for the tournament: the Group Stage (November 10–19) and the Grand Finals (November 24–26).
The FFWS will once again be hosted in Bangkok, Thailand, the same location as the first iteration.
Many Indian organizations have begun hiring their new roster for the Free Fire once the news of its re-release broke. A number of players are getting ready for the FFIC 2023.
However, everyone is anticipating the Battle Royale game's return. The occasion will aid in the game's resurgence in popularity throughout the nation.
Also Read: PUBG Mobile High-Octane Community Event Details, How To Participate