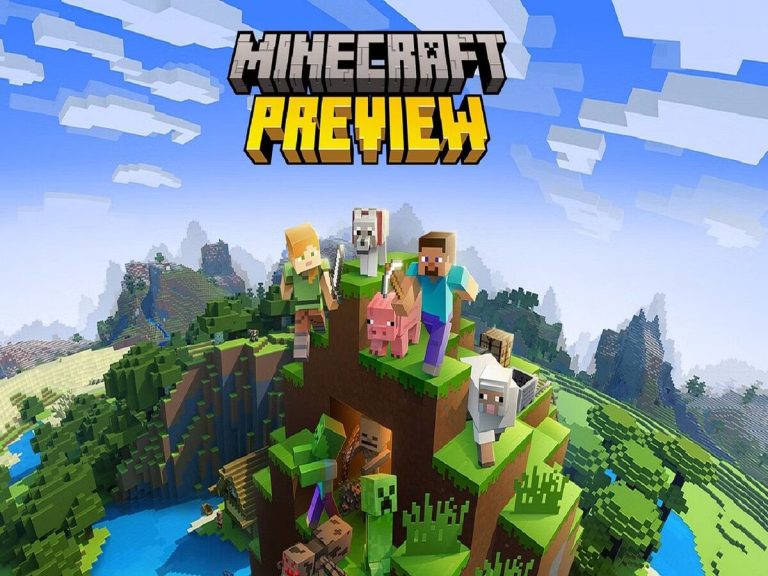 Following the release of the Trails & Tales update through its Preview Program, Minecraft: Bedrock Edition keeps making improvements.
In light of player comments and input, this batch of betas includes a number of bug fixes in addition to experimental additions and modifications.
The greatest thing is that gamers may participate in this program, helping Mojang by reporting bugs, or they can just take advantage of the new gameplay benefits.
The fact that the Minecraft Bedrock preview betas are available on a variety of platforms is one of their main benefits.
Even while not every Bedrock Edition-compatible device can use the Preview Program, there is still a wide range of PCs, consoles, and mobile platforms available.
Players may presently access Minecraft Preview on Xbox, Windows 10/11 computers, as well as Android and iOS mobile platforms. 
Players may access the betas for free by downloading the preview as long as they have an authorized copy of the game. However, this procedure is handled somewhat differently by various devices.
Minecraft Bedrock Beta 1.20.30.22 Xbox download
Launch the Microsoft Store from the Xbox dashboard, then launch the search bar.
Press "Minecraft Preview" and enter to launch the shop page for the preview.
choose "Download" from the menu. This download ought to be free as long as you've already paid for the main game on your account.
You ought to be able to launch the preview as a standalone program from your dashboard or game library when the installation is finished.
iOS and Android download
Open the Google Play Store page for Minecraft on Android. Your game app should update immediately if you scroll down the shop page and click the "Join the Beta" option. If not, you may manually check for updates by opening your Google Play library.
Download Apple's Testflight app for iOS, then go to the game's registration page and choose to participate in the preview.
You may need to check again later if signups are full since iOS can only support a certain number of testers at once. If not, the app should update immediately after joining Testflight.
If this doesn't happen, you may manually update the game by launching the App Store and going to your library. You must play the game often to stay in the beta program.
After a player downloads the game to their device, keeping it updated is simple and in many cases may even be done automatically.
Players will also get instant access to the Preview Program on compatible platforms after buying the Bedrock Edition, which is advantageous.
Also Read: Minecraft Championship (MCC) Rising 2 Details, Schedule, How To Watch Live