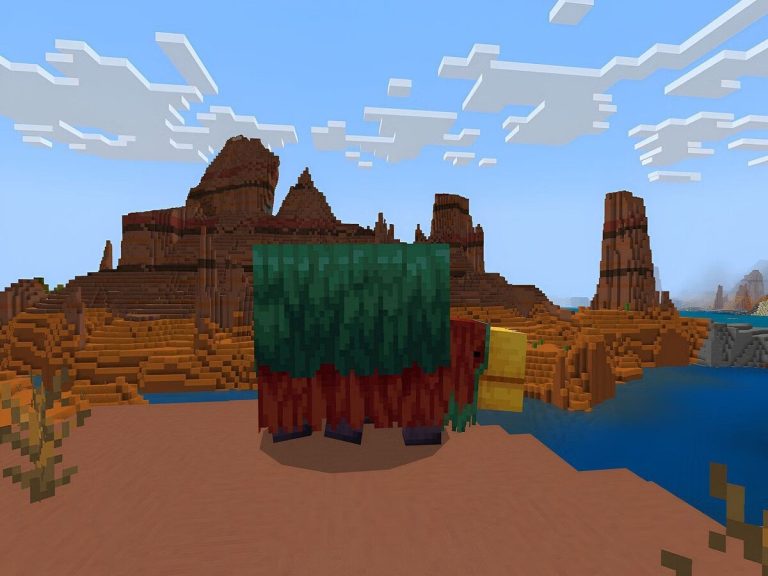 Similar to its Java Edition, Minecraft: Bedrock Edition will continue to evolve into 2023. Mojang keeps making updates to Bedrock preview betas and Java snapshots.
To that purpose, the most recent Bedrock preview, version 1.20.30.24, was just made available.
Update 1.20.30.24 to Minecraft Bedrock doesn't have much of an effect on gameplay compared to previous beta versions.
In addition to a huge number of bug fixes, when Education Edition features are activated dolphins, camels, and sniffers may be hoisted by balloons.
The preview betas for Minecraft: Bedrock Edition are accessible on Windows 10/11 PCs, Xbox consoles, and Android/iOS mobile platforms. 
Players may use any compatible device to access the Preview Program for free as long as they have previously bought the game.
Players just need to complete a brief download in order to start playing.
Minecraft Bedrock Beta 1.20.30.24 Xbox download
You can reach the Microsoft shop from your dashboard.
In the search box, type "Minecraft Preview." Visit the game's shop page now.
Select "Download" from the menu. The download ought to be free as long as you have a verified purchase of Minecraft's basic edition on your account.
Go to your dashboard or library when the installation is finished, launch the preview app.
Windows 10/11 download
Start the Minecraft Launcher.
From the selection of games to the left of the window, choose Windows 10/11 Edition.
Click the "latest release" icon that is located to the left of the Install/Play button, then choose "Latest Preview." To install or play, click the green button. Once all of the required materials have been downloaded, the preview will launch.
Launch the Microsoft Store app, go to your library, and upgrade the game preview from there if it is still out-of-date. This should make the most recent beta version accessible in the launcher.
Minecraft Bedrock Beta 1.20.30.24 Android/iOS download
Open the Google Play Store on an Android device and look for the game's store page. Before updating the game app itself, go down the page to locate and hit the "Join the Beta" option. It should now be prepared to launch the most recent preview version.
You must first download the Testflight app for iOS before visiting the game's unique Testflight website and choosing to participate in the program using your Apple ID and password. Sometimes there aren't enough testers for the game, so you may have to wait for a spot to open up in Testflight. But once you're there, just update the app.
Remember that playing actively is required if you want to stay in the Testflight program.
Whatever the case, the beta ought to typically update immediately whenever users download the preview on their device.
In this manner, users may quickly access the most recent experimental features.
Also Read: BGMS 2023 Grand Finals Date, Qualified Teams