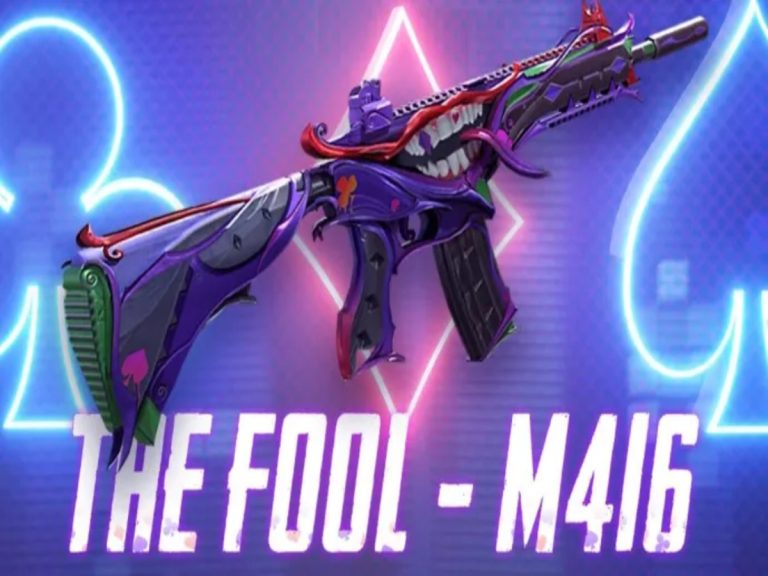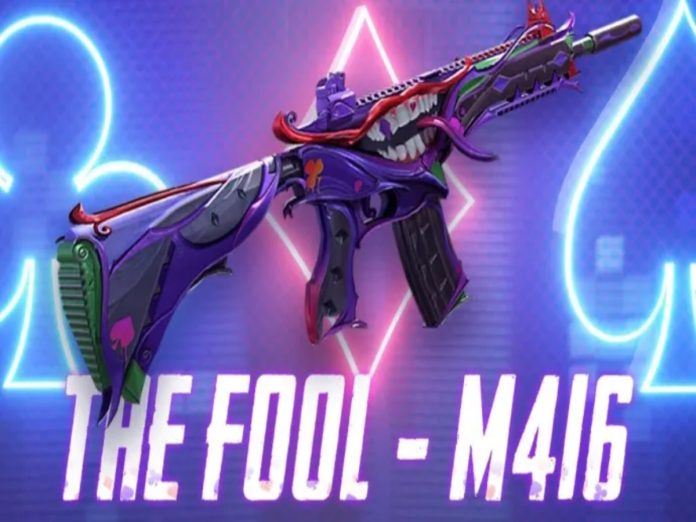 Battlegrounds Mobile India, or BGMI has a wide array of weapon skins that add to the overall aesthetic appeal of the game.
Although it serves no real advantage in the game, it allows players to stand out and gives them an opportunity to flaunt their unique inventory.
The Fool M416 skin has been reintroduced in the store by Battlegrounds Mobile India (BGMI). As a part of the Fool's Day event in 2021, this skin was first made available.
It is a rare skin that gamers greatly prize. You must buy the Fool M416 skin from the store in order to get it. Additionally, you can win it in a lucky draw in Battlegrounds Mobile India.
Steps to obtain the BGMI Fool M16 Skin
The following are the steps to get the Fool M416 skin in BGMI:
Go to the Shop on the BGMI app.
The Weapon Skins tab should be tapped.
See the Fool M416 skin by scrolling down.
To see the skin's information, tap on it.
Tap on the Buy button if you wish to buy the skin.
After entering your UC, click the Confirm button.
Your inventory would benefit greatly from the inclusion of the Fool M416 skin. It stands out from others because of its distinctive design. Additionally, the skin has several unique features, such as a rainbow trail when you shoot.
The Fool M416 skin should surely be taken into consideration if you like rare skins. Be sure to take advantage of this limited-time promotion.
Additional advice for obtaining the Fool M416 skin is provided below:
Gather enough UC to ensure that you can buy the Fool M416 skin.
You can also enter the lucky draw.
Be on the lookout for discounts and special deals.
Keep in mind that you need to spend real money to obtain UC, although there are methods to get free UC as well. Nevertheless, the skin is a worthy investment for BGMI players.