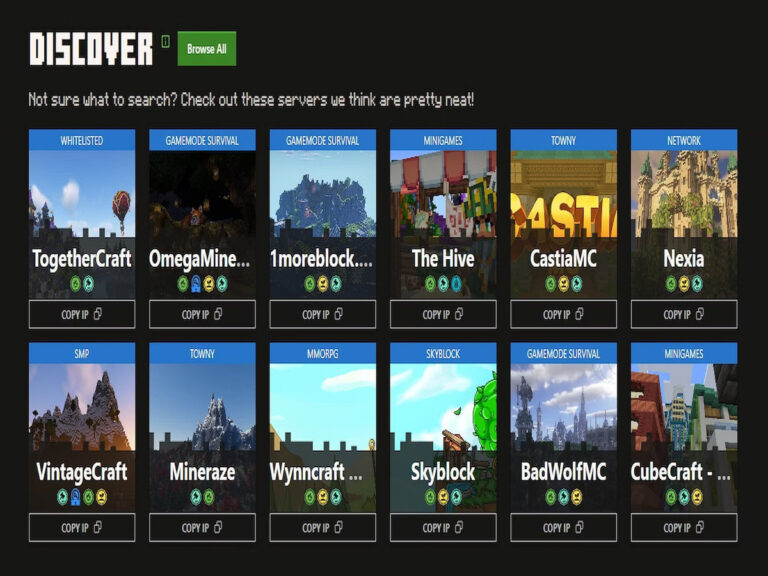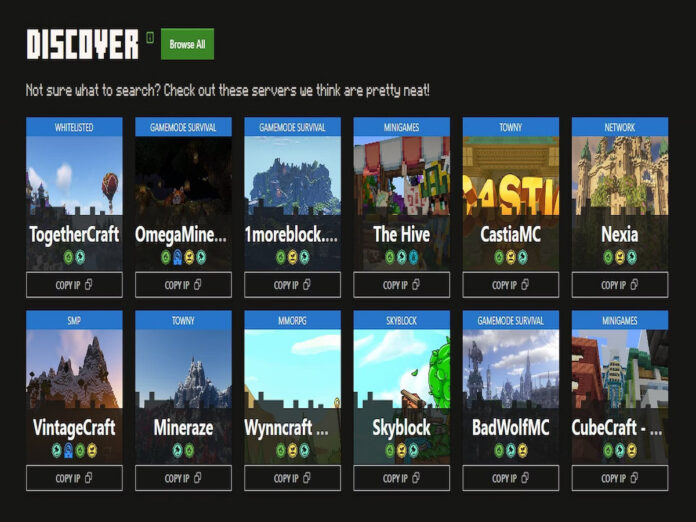 The Official Minecraft Server List offers a welcome variation to the world of the game's server options.
The list makes sure that gamers may access servers only on the basis of their merit and adherence to the rules, without resorting to the traditional tactic of sponsored placements or advertisements.
This strategy represents a substantial turn in the direction of openness and justice in the multiplayer setting.
An official list of authorized servers adds a level of security and dependability that improves the experience.
It guarantees that users join servers that uphold a set of rules that put an emphasis on fair play, respect, and a secure atmosphere—a crucial feature in a game that attracts a sizable portion of younger players.
Minecraft Official Server List
Players may locate excellent servers of the Minecraft game more quickly and easily with the help of an official server list, which also saves them time and effort. 
The game's dedication to maintaining a friendly and entertaining environment for all players is demonstrated by its emphasis on quality control and safety.
In addition to keeping players safe, this strategy supports the game's exploration, creativity, and community involvement themes.
Servers have to strictly follow a set of rules and specifications in order to be listed. These include giving precise, thorough server data and adhering strictly to the Usage Guidelines.
Additionally, servers are subject to recurring audits to make sure they continue to meet these requirements, which ensures that gamers will always receive a top-notch experience.
One of the most important elements that guarantees a safe and enjoyable experience for players of all ages in Minecraft is the emphasis on safety and ethical play on the Official Server List.
Strict adherence to the Minecraft Usage Guidelines and the End-User License Agreement (EULA) is how this dedication is demonstrated.
Striking a balance between accessibility and upholding high standards, the Official Minecraft Server List maintains an open and equitable application process for server inclusion.
Since listing on the list is free, server owners of all kinds can take advantage of it.
The server list is intended to develop and change over time, reflecting the community's vitality and expansion. It is not static.
This official server list of Minecraft will thus be effective for a long time to come.
Also Read: Free Fire Booyah For Scythe Event Details, Rewards