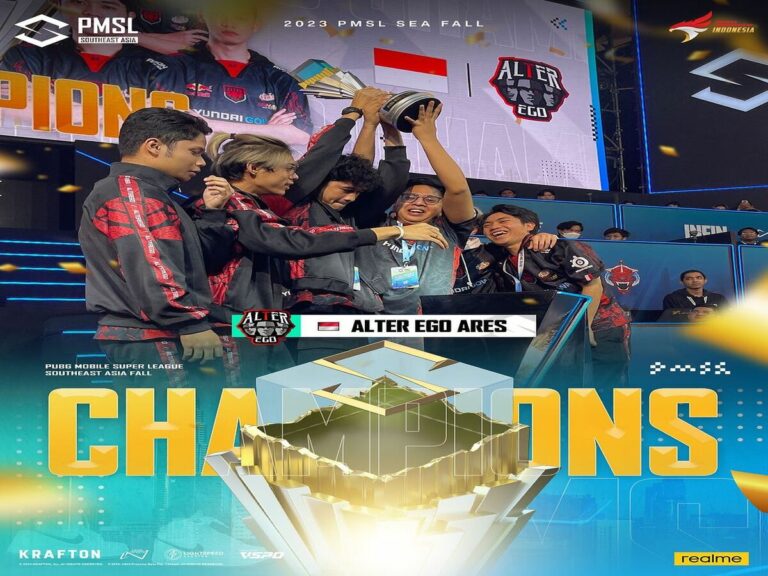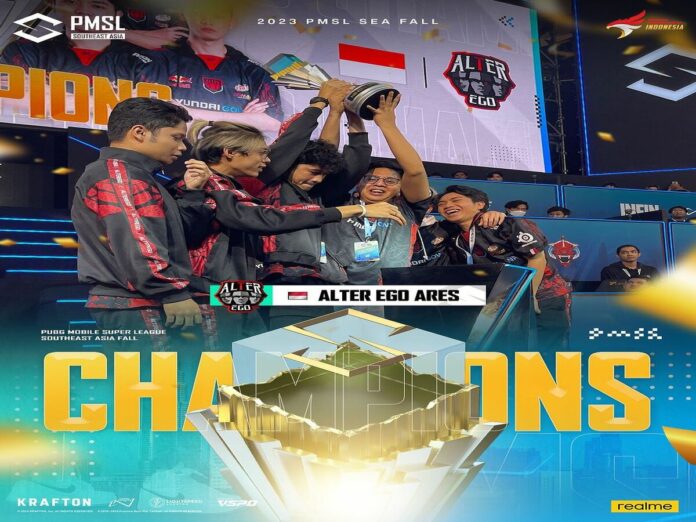 In an unexpected occurrence, Alter Ego won the PUBG Mobile Super League (PMSL) 2023 Fall for the second consecutive year.
The Indonesian team stunned everyone with their incredible comeback on the last day, winning the top spot in a victorious manner.
Despite not being in their best shape from the beginning of the competition, they won the title thanks to their unpredictability on the final day.
After suffering a little on Day 3, Faze Clan, one of the main candidates for the championship after Day 2, fell to the runner-up position.
Only four points separated the Thai squad from winning the illustrious championship. However, they did a fantastic job during the Grand Finals.
Six teams from the PMSL will compete in the PMGC in 2023. In addition, six lineups from the regional competitions, which comprised the PUBG Mobile Pro League (PMPL) and PMSL Spring and Fall competitions, have also earned spots in the PMGC.
Teams qualified from PMSL 2023 Fall
Alter Ego (Indonesia)
Faze Clan (Thailand)
Bigetron Esports (Indonesia)
XERXIA (Thailand)
Morph Esports (Indonesia)
Sem9 Esports (Malaysia)
Teams qualified from regional points
Persija Evos (Indonesia)
Vampire Esports (Thailand)
Yoodo Alliance (Malaysia)
D'Xavier (Vietnam)
Genesis Esports (Myanmar)
Hail Esports (Thailand)
Based on their regional scores, Hail Esports from Thailand has also progressed to the PMGC.
Vampire Esports, who won the PUBG Mobile World Invitational (PMWI) 2023, added a spot to their region, thereby making this possible.
With the aid of two Chicken Dinners, Alter Ego amassed 163 points and won $49,500 in cash. Faze Clan took home $31,000 in prize money.
The Season MVP ($3000), Gunslinger ($1000), and Grenade Master ($1000) awards went to TonyK from their roster.
With 139 points on the leaderboard and no Chicken Dinners, Bigetron Esports also showed off their incredible consistency throughout the Grand Finals.
With outstanding performances in their last games, XERXIA and Morph finished fourth and fifth, respectively.
Also Read: BGMI Masters Series (BGMS) 2023 Winners, Overall Rankings, MVP