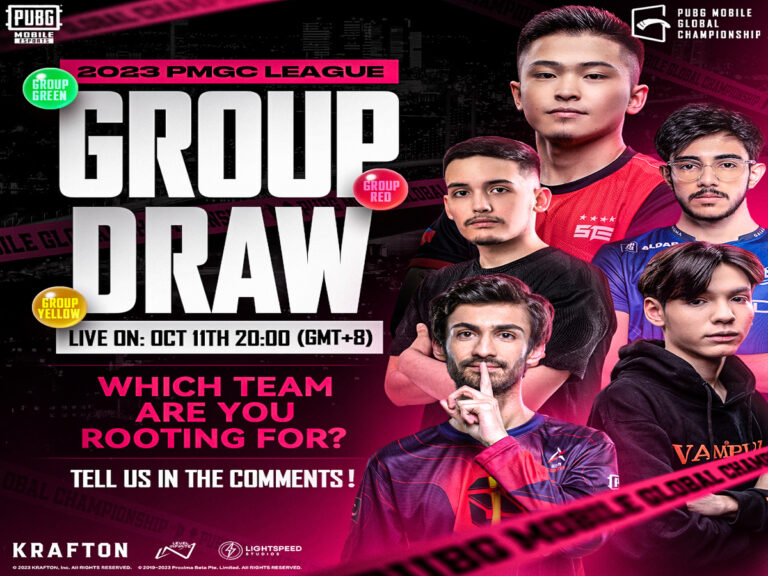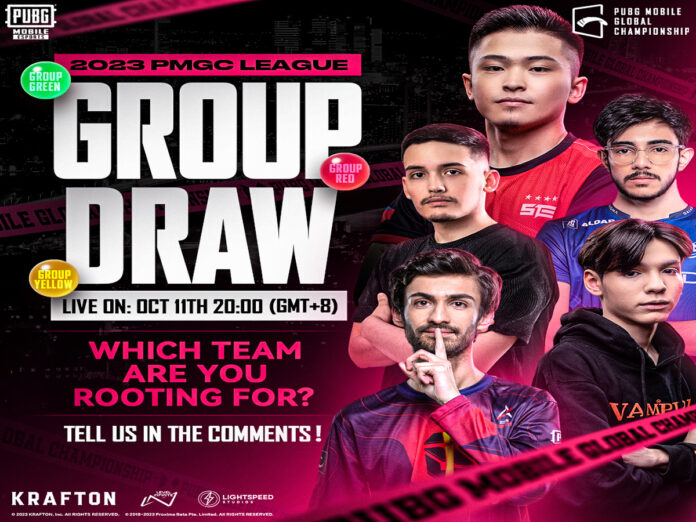 The group draw for the 2023 PUBG MOBILE Global Championship (PMGC) will be conducted live on October 11th.
This was just announced by PUBG Mobile Esports. The premier event of the PUBG Mobile Esports calendar, the show-stopping competition, will include participation from 50 teams.
Teams from all around the globe will compete for survival, a piece of the $3 million prize pool, and the right to call themselves the PUBG Mobile Global Champions.
Each qualifying team will be divided into three different groups via a live draw procedure on October 11 at 20:00 GMT+8. This will be broadcast on the PUBG Mobile Esports social media platforms and YouTube. 
The PMGC League will be held from November 2 through November 26 after the allocation. The top 3 teams from each group moving on to the PMGC Grand Finals and the lowest 5 teams being eliminated.
The League stage groups will be chosen based on the PMGC 2023 Group Draw.
The remaining teams from the Group Stage will then compete in the Survival Stage from November 22 through November 24 in an effort to secure one of the 16 available spots in the Last Chance Qualifiers.
Only the top 5 teams may advance to the PMGC Grand Finals, therefore The Last Chance, which will take place on November 25 and 26, will be the last attempt for teams.
Group Stage Qualification
1st – 3rd – PMGC Grand Finals
4th – 11th – Survival Stage
12th – 16th – Eliminated
Survival Stage Qualification
1st – 16th – Last Chance
17th – 24th – Eliminated
Last Chance Qualification
1st – 5th – PMGC Grand Finals
6th – 16th – Eliminated
In the PMGC Grand Finals, two teams who qualified directly will join the top 14 teams from the PMGC League.
From December 8 through December 10, these 16 teams will compete against one another live in front of an audience in Istanbul to determine who will be named the PUBG Mobile Global Champion.
Also Read: Call Of Duty On Xbox Game Pass Details, Release Date