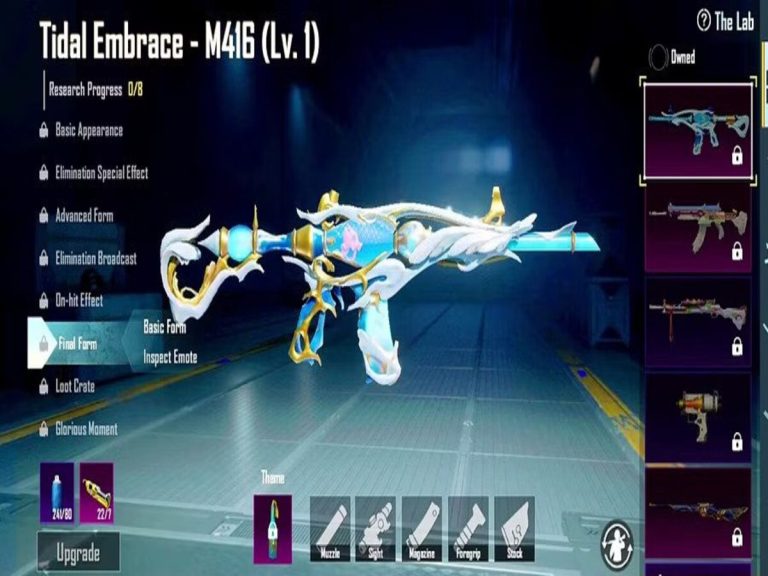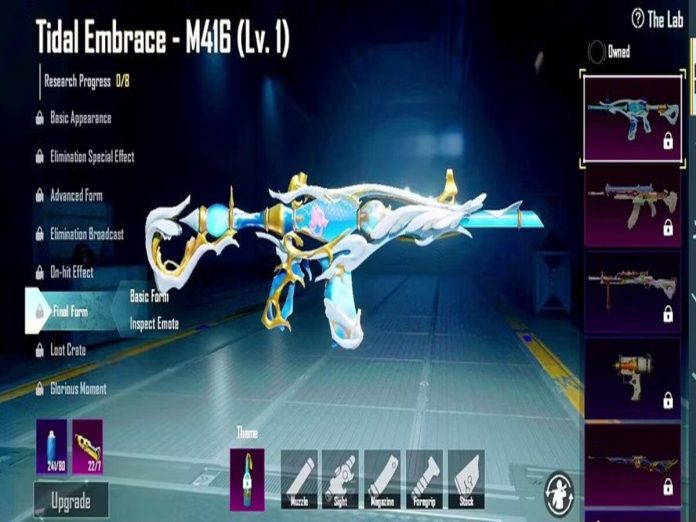 With the introduction of the brand-new Tidal Embrace M416 skin for PUBG Mobile and the associated Ultimate Set, PUBG Mobile players are overwhelmed with excitement.
The "Sea Breeze Myth" lucky draw, which captures the spirit of the season with its beach-themed items, has brought in this new addition to the game. 
M416 Tidal Embrace skin in PUBG Mobile
The Tidal Embrace M416 skin's magnificent aquatic design blends in well with this season's PUBG Mobile's summer theme. 
The skin has a distinctive visual aesthetic. It turns the reliable M416 assault rifle into a piece of art with an oceanic theme. 
The design, which incorporates vivid colours, complex patterns, and a hint of aquatic life, shows great attention to detail.
The skin has eight levels that can be upgraded. To access the complete version and the effects on the gun, players must spend "Paint" and "Materials" in each level. 
The Tidal Embrace M416 skin offers a complete combination of aesthetic delight and practical improvements, including the elimination special effect that mirrors the aquatic theme to the final form's inspect emote.
Ultimate Set
The Wrathful Neptune Ultimate Set gives players the chance to dress their characters in eye-catching beach-themed apparel.
With magnificent tattoos and elaborate motifs that perfectly depict the force of the ocean, this set oozes bravery and confidence. Additionally, the set supports both male and female avatars.
Lucky Draw
Taking part in the Sea Breeze Myth lucky draw is a question of chance. The cost of each lucky fortunate draw spin is 10 UC, but players have the option to purchase a bundle of 10 spins for 540 UC.
In addition to having a chance to win the rare Tidal Embrace M416 skin and Wrathful Neptune Ultimate Set, players that take part in the lucky draw also get Spray Tokens.
The rewards may be redeemed using these tokens from the rewards area, enhancing the gameplay's level of involvement.
Also Read: BGMI Independence Day Event Details, Rewards