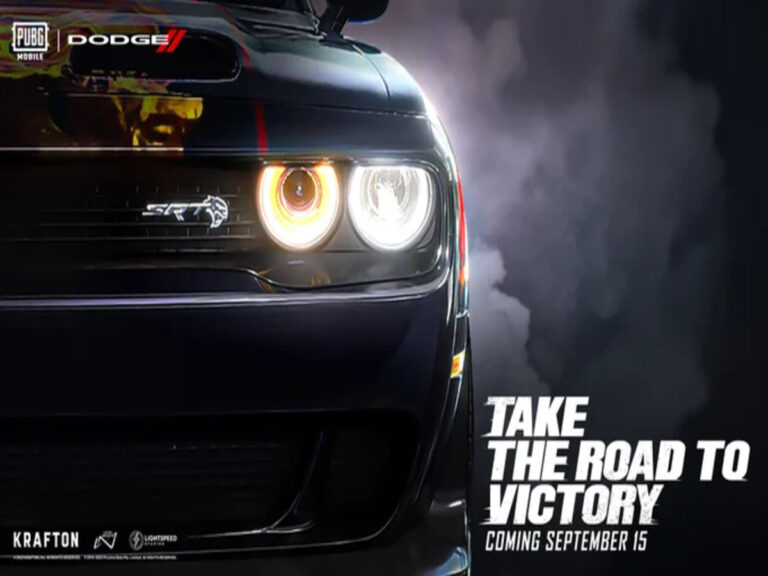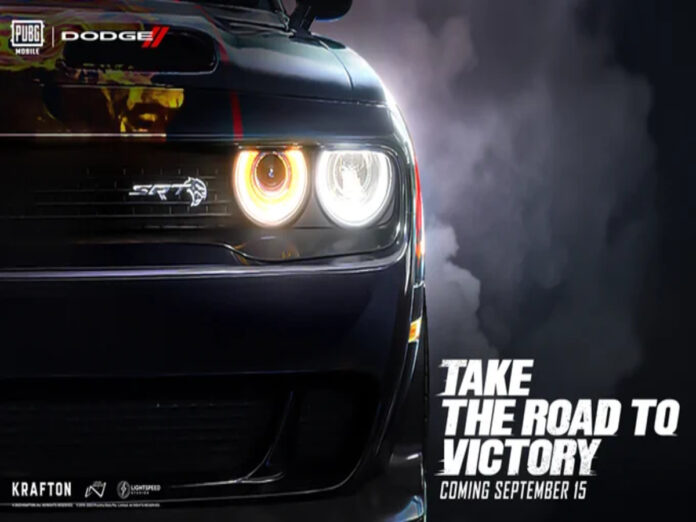 PUBG Mobile players are gearing up to delight in another supercar collaboration in the game, which is renowned for its thrilling collaborations.
Yet another collaboration with a supercar brand is likely to launch thanks to PUBG Mobile's partnership with Dodge, an American automobile brand.
Players will be able to drive two of Dodge's renowned cars in the PUBG Mobile virtual world as a result of the impending collaboration.
On their social media accounts earlier today, the developers of PUBG Mobile announced their collaboration. It said,
"One turn of a (key) can change everything! Experience the power of intense acceleration by getting behind the wheel of 3 powerful @Dodge models in #PUBGMOBILE. Start your engines on September 15!"
PUBG Mobile x Dodge
Players may begin using the limited-edition Dodge Challenger SRT Hellcat Redeye Widebody in PUBG Mobile on September 15.
The vehicle will come in two colour options: lime and blaze, and it will be driven by a V8 engine with 797 horsepower.
Players will also be able to operate a sedan by the name of Dodge Charger SRT Hellcat Redeye Widebody alongside the Dodge Challenger SRT Hellcat Redeye Widebody.
Similar to the last vehicle, this one will have a V8 engine and be available in Tuscan Torque and Fuschia.
The PUBG Mobile x Dodge collaboration will also comprise themed outfits and accessories, a new event, and a lobby with a Dodge theme.
The Dodge brand has already appeared in PUBG Mobile earlier. The renowned automobiles were added to the game in the PUBG Mobile 2.2 update last year owing to a similar collaboration.
Since the creators said there will be three models in the announcement post, a new Dodge model will also be brought into the game.
Players should be aware that Dodge's Challenger and Charger models are based on last year's collaboration, and that the identical vehicles will likely be released once again.
The well-known game boasts a long record of fruitful partnerships with automobile manufacturers, including McLaren, Koenigsegg, Lamborghini, and Tesla. This collaboration will also turn out to be one for the books.
Also Read: BGIS 2023 Round 2 Completed: Check Results, Rankings