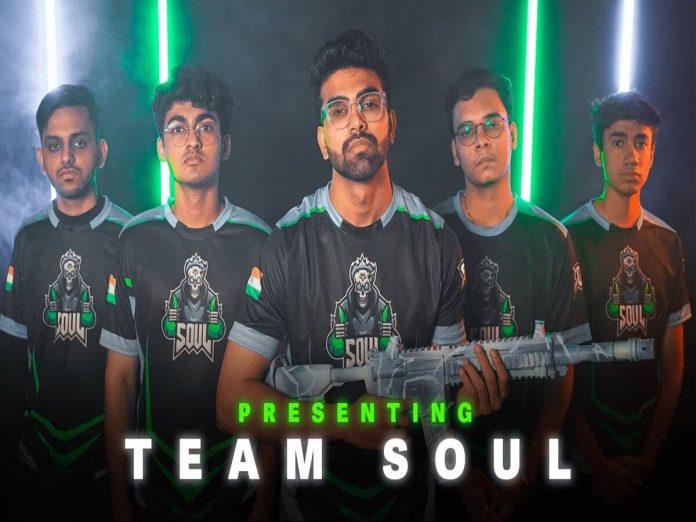 Team Soul's five-man BGMI roster for forthcoming competitions, such as the BGIS and the BGMS Season 2, has finally been made public.
The renowned Indian group made an official announcement about Neyo joining their team. He nevertheless has been a member of the team for a few months and has significantly improved the team's performance.
The company revealed the team at the current S8UL Gaming Festivals, with Neyo's addition being the only change.
In the two next majors, BGIS 2023 and Master Series Season 2, the lineup will try to place well.
Team Soul's New BGMI Roster
The current BGMI roster of Team Soul is as follows:
Omega – Sahil Lakhar (Captain)
AkshaT – Akshat Goel
Goblin – Harsh Paudwal
Hector – Sohail Shaikh
Neyo – Naman
Amit Dubey (Coach)
The team recently participated in all three of the Round 1 games of BGIS The Grind, and as a result, they were able to advance to the next round.
However, Omega's outstanding performance in the last match enabled them to place in the top eight in the overall rankings after they faltered in their first two matches.
They will now participate from August 3 to August 13 in Round 2. The top 64 teams moving on to the BGIS main event will be determined through this competition.
The second season of the Battlegrounds India Masters Series, which begins on August 4, has welcomed Team Soul.
In its first edition in 2022, they came in sixth. Team Soul will concentrate on winning its first significant title this year after adding Neyo.
On January 13, 2022, Team Soul bid farewell to their Battlegrounds Mobile India Series team after their poor performance.
The next day, Omega and Akshat, two seasoned players, were brought in to create a new team. Famous PUBG PC player Amit Dubey joined the group as a coach.
They added Hector and Goblin to fill up their four-man roster before the 2022 Battlegrounds Mobile Pro Series. The four sportsmen demonstrated their abilities by collecting the Pro Series trophy. 
Also Read: Top 5 SMG Guns In BGMI For The Ultimate Victory In 2023