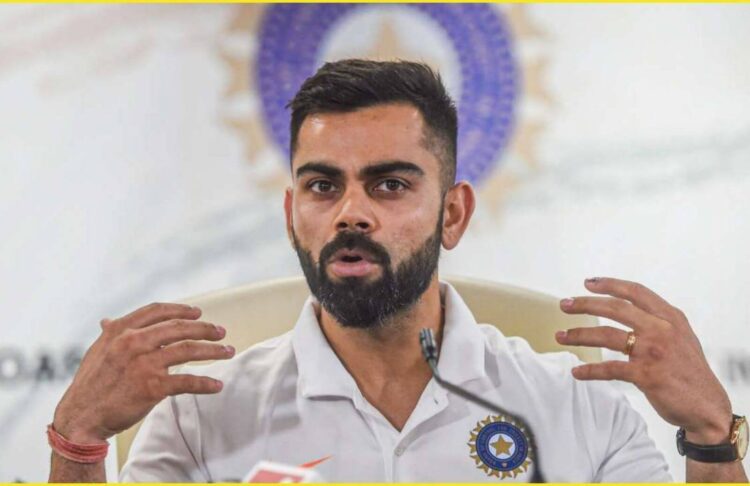 Indian skipper Virat Kohli has claimed that he is the representation of a new India that's always ready to take any type of challenge. He gave this reply to the former Indian controversial coach Greg Chappell, who termed him as the most Australian non-Australian cricketer of all time.
It all started back when Sourav Ganguly took the charge of Team India. He injected an aggressive style of cricket in Indian cricket. Later on, the players carried the same from that point. Now, Virat Kohli is a step ahead of the former skipper. He is always ready to take up the challenges and come out with flying colors. Moreover, he is not one of the players, who silently listens to anyone.
Read More: India vs Australia Tests Full Schedule, Match Timings, Free Live Streaming Details, Playing 11
Virat Kohli Makes Bold Claim Ahead Of India vs Australia 1st Test
He always revolts back if any such thing happens on the field. And, he always backs himself to perform better in any and every game he plays. This is the reason he is reckoned as one of the finest batsmen in modern-day cricket. Currently. he is gearing up for the Border-Gavaskar Trophy starting on December 17.
On the eve of India-Australia 1st Test, he was quizzed over the fact about his aggressive brand of cricket. To which the Indian skipper replied saying that it's in his nature. He always tries to be the real and in present. Virat Kohli added that he looks at himself as the representation of his nation. And, he has to remain ready for every challenge.
"The way my personality and character is, I am the representation of new India. For me, that's how I look at it. In my mind, it's not (about) being compared to the Australian mindset as such. It's how we have started to stand up as the Indian cricket team and my personality has been like this from day one" he asserted.
"I would like to say that I have always been myself," the skipper said during a virtual media conference ahead of the opening Test against Australia here starting Thursday.
India vs Australia 1st Test is scheduled to begin from December 17 and it will be played at Adelaide Oval in Adelaide.