Cheteshwar Pujara, the Indian Test specialist batsman performed extra-ordinarily well against Australia. He played like the backbone of Team India's batting line-up in the absence of Virat Kohli. In the final game, he had to face a barrage of brutal bouncers from the Australian bowling unit. And, he was hit on the body with some vicious deliveries. It was a bad sight for any spectator from outside. In the end, every bit of pain paid off as India registered a historic series win against Australia. Now, Cheteshwar Pujara has revealed the reaction of his family members following his return from a tough tour.
Cheteshwar Pujara was on fire in Australia. Back in 2018-19, he finished as the leading run-scorer of the series for Team India in the Border-Gavaskar series. However, this time the situations were different. But, he still gave a brilliant performance in difficult situations. He amassed 274 runs in three matches at an average of 33.88 studded with three fifties.
Also Read: 'Aaj Se Brisbane Ka Naam Pant Nagar' – Virender Sehwag Hilariously Compliments Rishabh Pant On His Performance In Brisbane
Cheteshwar Pujara Revealed What His Daughter Said Ahead Of His Return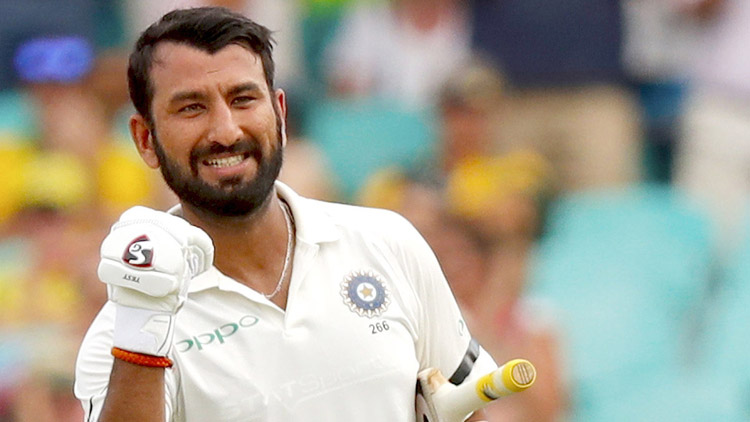 During an interview, Cheteshwar Pujara said he never had an addiction to taking pain-killers. This is the reason why he is able to take enough pain after getting hit with the ball.
"From my early days, I am not in the habit of taking pain- killers. That's why my threshold to bear pain is pretty high. You play for so long, you get used to getting hit," Pujara told Indian Express.
"I mostly got hit from one end and that too against Pat Cummins. There was this crack on the pitch around the short-of-length spot from where the ball would just take off. Cummins has the skill to make the ball rear up from there and make it follow you. In case I took my hand up to defend it, there was a risk that I would glove the ball. Considering the match situation and how we couldn't afford to lose wickets, I decided to let the ball hit my body."
He also shared the reaction of his family and said that his daughter said she will kiss in order to heal every wound of her father.
"When he comes home, I will kiss where he is hurt, he will be fine," was how his two-year-old daughter Aditi reacted.
"That's what I do to her when she falls, so she believes that a kiss can heal every wound," Pujara said.