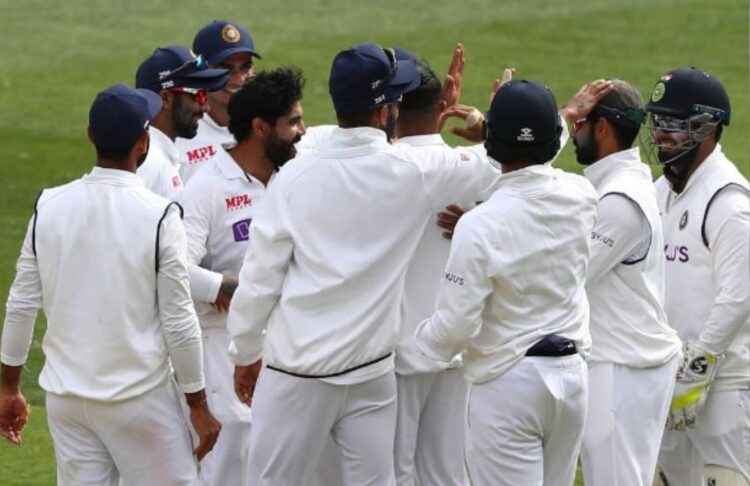 Team India is certainly not happy with the behavior of the Queensland government. And, they look reluctant to not follow the quarantine rules that are given to them but not to the hosts. The visitors' players and staff members have been tested negative. With just three days to go for the Sydney Test, the tourists have taken a stance to be treated well like 'normal Australians'.
The fourth Test is in doubt after the Queensland government stated that they will not give any sought relaxation to the Indian players traveling from New South Wales which comes under the hotspot zone.
Also, Read IND vs AUS: Australia Suffers Injury Blow, Experienced Ruled Out Of Sydney Test
India Wants To Be Treated Like Normal Australians
The things got worse after the shadow minister for Health and Ambulance Services in Queensland, Ros Bates opened up saying that if Indian wants to play in Brisbane then they will have to follow the quarantine protocols. Meanwhile, Team India feels that if the government can allow 20000 crowds in the ground to watch the game then why they want the players to be confined to their rooms in quarantine. The visitors also added that they don't want to be treated like animals but as normal Australians.
"We think it's contradictory if you are going to allow fans to come to the ground and enjoy that freedom, and then ask us as performers to go back to the hotel and quarantine. That is especially after we've been tested negative for the virus. We don't want to be treated like we are animals in the zoo," a team insider said while speaking to Cricbuzz.
The buzz regarding the quarantine came into the spotlight after five Indian players were spotted having lunch in an indoor restaurant. Cricket Australia is investigating the whole instance and if found guilty then all those players will have to miss the Sydney Test that will begin on January 7. The upcoming affair has significance for both the teams and they will look to outclass each other in order to take a lead in the ongoing Border-Gavaskar Trophy 2020-21.