India will come face to face against England in the upcoming 3rd Test that is slated to be held in Ahemdabad at Moetra Stadium. Team India will have a big headache when it comes down to their team selection. Now, Gautam Gambhir has come up with an opinion on which player should feature on the side of the 3rd Test.
There is a lot of confusion surrounding the pitch of Motera stadium. But, it is expected that the track will favor seamers in the first couple of days. Later on, the spinners will ply their traits in the game. Nevertheless, it is going to be a cracking contest between the two heavyweights.
Gautam Gambhir Picks Indian Pace Trio For 3rd Test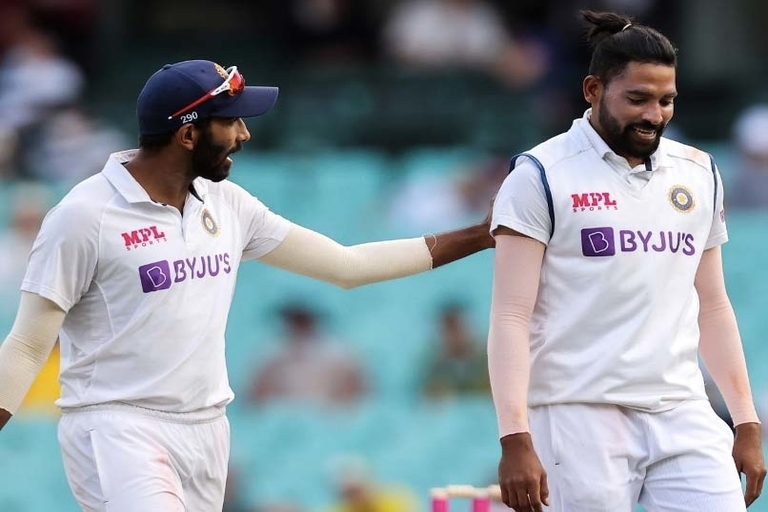 Gautam Gambhir, the former Indian cricketer is known for his upfront opinion. As per him, Umesh Yadav, who recovered from his injury, might not get a direct place in the side. He added that if India goes with a three seamer strategy then Mohammed Siraj, Ishant Sharma, and Jasprit Bumrah should get preference.
"I don't see Umesh Yadav in the playing XI. If India has to go with three seamers, it has to be Ishant Sharma, Jasprit Bumrah, and Mohammed Siraj.
Gambhir looked impressed with young pacer Mohammed Siraj. He asserted that the right-arm pacer did bowl well in Australia and in the 2nd Test as well. According to former World Cup winner, the aforementioned bowlers should get a place in the side for Motera Test.
"Siraj looks very impressive and the way he bowled in Australia, even the way he bowled in the second Test match, there was nothing for the fast bowlers but the way he was getting the ball to move and the kind of speeds he was clocking, he was very impressive. So, these three seamers according to me will play the pink-ball Test match," Gambhir said on the show Cricket Connected.
"England needs to play really well because India has got the fast bowling to actually trouble England. With the kind of batting they have, Ishant Sharma on the verge of playing 100 Test matches, Jasprit Bumrah, Mohammed Siraj looks in very good rhythm plus Ashwin back in form with the bat, Axar. So, India has got the bowling attack to rattle them," Gambhir added.