Virat Kohli was facing criticism for not scoring runs with consistency. He was once again brought under the scanner by critics and cricket pundits as he got out for a duck. However, he marked a strong comeback and smashed 73 runs in the 2nd T20I. And, Virat Kohli has revealed the main reason behind his good batting in the 2nd T20I.
Virat is still due to score a century in international cricket. It's been more than 470 days since he last scored a century for Team India. In the year 2020, he finished with 0 ton next to his name across all the formats. But, finally, he has hit his peach form with the bat. In 2nd T20I, he looked elegant with the bat and played strokes in every region of the park. Earlier, Kohli looked short of confidence but he looked something else in the 2nd T20I.
Virat Kohli Reveals The Reason Behind Sudden Turn Around In His Batting Form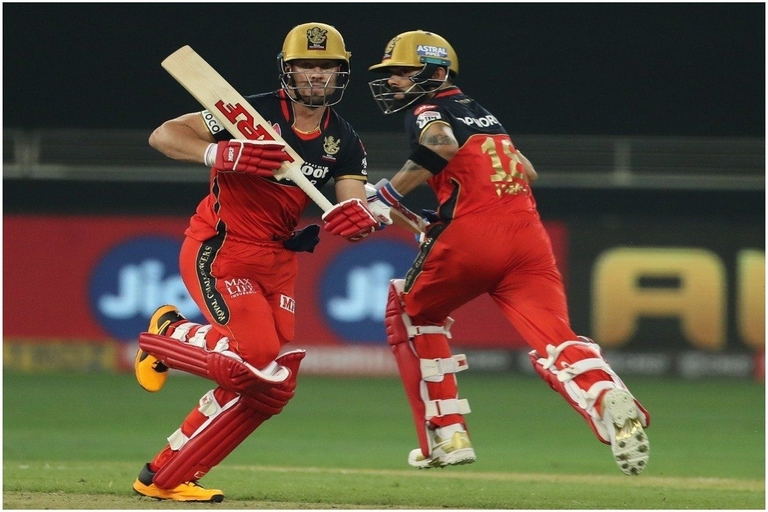 The 32-year-old slammed 73 runs off 49 balls studded with five boundaries and three sixes during his match-winning thunderous knock. Post-match, Virat Kohli said that he had a chat with AB de Villiers and the advice of the latter helped him in reaping out success in the 2nd T20I against England.
The Indian skipper revealed that the former Proteas player wanted him to watch the ball closely before going for a stroke. And, the former did the same in the second game. Virat also added that he was looking to do a lot from outside the box. But, advice from management and his wife Anushka Sharma helped him in gaining his peach form
"I had to shift the focus back to the basics. Probably thinking of too many variables on the outside. I've always taken pride in doing the job for the team, so I'm happier about that than scoring 70-odd," Kohli said after the match. "Kept my eye on the ball. The management spoke to me about things. Anushka is here so she also keeps speaking to me about things. And I had a special chat with AB de Villiers before this game and he told me just to watch the ball. So I did just that."
Kohli was happy to win the 2nd T20I and praised Washington Sundar for bowling brilliantly. He asserted that the Tamil Nadu-born bowler used big boundaries to restrict the batsmen from scoring boundaries and sixes.
"Quite a good game for us. I think we ticked all the boxes we wanted to. Especially in the first innings with the ball. To give away only 34 in the last five, very smart bowling. Especially Washy (Sundar), he had only one left-hander to bowl to and he used the big boundary to the right-handers better," the India captain added.