Joe Root was the most unhappy as his side lost the 3rd Test by a record margin. Everything went against England in Motera stadium. England was outclassed by Team India with sheer dominance and the visitors lost the game by 10 wickets. The former English skipper Alastair Cook has now revealed his opinion after suffering humiliation against the hosts.
India vs England 3rd Test pitch has been brought under the scanner of the former cricketers and pundits. They feel that the track was not suitable for a Test match. The spinners got ample assistance from the track. The 5-day game finished in just a span of two days with both the teams batting twice. It looked far from reality that a game between the two heavyweights cannot be finished in two days.
Joe Root Opines On England's Defeat Against India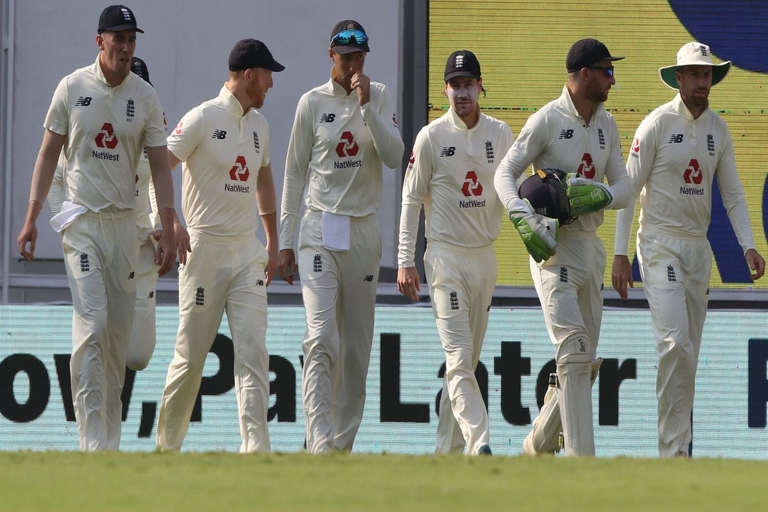 Alastair Cook said that it always feels bad to be on the losing end. And that too by a margin of 10 wickets. He added India deserved to win as they worked hard and performed better in every respective area of the game whether be it batting, bowling, or fielding.
"It doesn't look great when India win by 10 wickets because it was a lot closer than that actually.
"India deserved the win. Obviously, they are better in those conditions, but it was a tough Test match to watch. The pitch had such a big influence on that.
"That was so hard playing against spin today. India lost seven for 40 when the pressure was on, England was all out for 80. That is incredibly hard to bat against.
"I was sitting here thinking how would I have played against certain balls, what game plan. I can't work out a low-risk strategy that would have been successful – unless you have a lot of luck.
"I don't like that on day two. On day four I'd have no problem. People can say that's sour grapes.
"The better side won, and that's fair play to India, but there's something that doesn't quite sit right," Cook said on Channel 4.