India has got a formidable opening pair of KL Rahul and Rohit Sharma in the shorter format. Meanwhile, Shikhar Dhawan is looked down as the backup opener in T20Is as per the former selector Devang Gandhi. The current Indian opening pair has done a great job in the last 12 months with the bat. And, there is very little hope for Shikhar Dhawan to make a comeback.
KL Rahul and Rohit Sharma did perform well in the T20I series against New Zealand followed by a brilliant performance against Australia. Also, they did well in the 13th edition of Indian Premier League. The Karnataka born player also finished as the leading run-scorer in the cricketing extravaganza. On the other hand, Rohit Sharma led Mumbai Indians to their fifth title.
Shikhar Dhawan Is Expected To Be Used As Backup Opener In T20I World Cup: Former Selector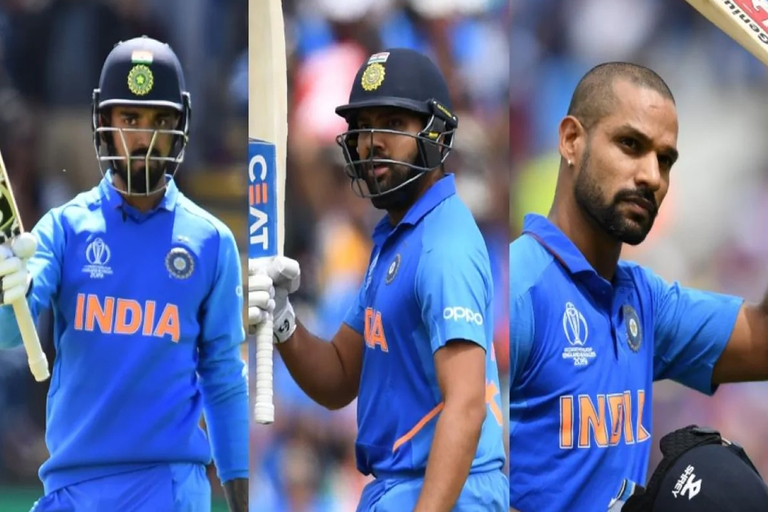 In an interview, Devang Gandhi said that KL Rahul and Rohit Sharma will be the preferred choice of selectors. But they might pick Shikhar Dhawan as a back-up opener in the side. He added that the southpaw might get chance in the ODI series that can looked down as a platform of preparation for the upcoming T20 World Cup.
"KL and Rohit are your opening pair in T20s going into the World T20. Shikhar will be the reserve opener and will have to wait for his turn. Maybe during the ODIs, he can be given a chance if the ODIs are also treated as an extension of T20 preparation," Gandhi was quoted as saying by The Times of India (TOI).
The former Indian cricketer, who played between 1999 and 2000 for Team India, said that Suryakumar Yadav is a very talented player. And, picking him in the side is a great move from the team-management and selection committee. As per him, the right-handed MI batsman should be given proper chances in order to prove his worth and show his talent.
"Surya has had tremendous success for Mumbai Indians in the IPL batting at that particular slot. If you are looking at him going into the World T20, give him as many games as possible in the lead-up. He should also be kept in the ODI squad," he stated.