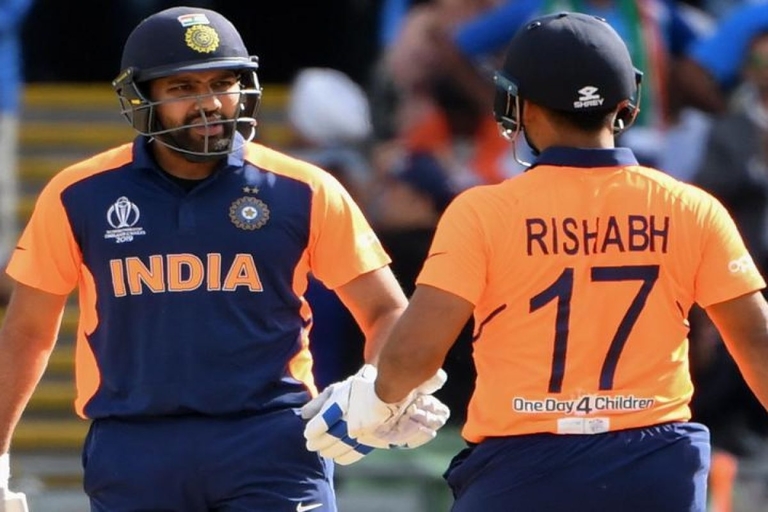 It was only before the Australia tour when Rishabh Pant was facing harsh criticism for his poor form. He failed on almost every occasion when Team India needed him to step up and perform. However, everything changed when he returned from Broder-Gavaskar Trophy 2020-21. He reaped out praise from the cricket fraternity for performing match-winning knocks against Australia. He continued with the same momentum against England in the four-match Test series. Now, he is set to play in the T20I series and Rohit Sharma wants the former to play his natural game.
Rishabh Pant has certainly found his rhythm with the bat in the recent past. He is playing in the form of his life and now he is all set to take the field against England in the shorter format. He is an attacking batsman with gameplay that can demolish any bowling line-up. Surprisingly he has churned out success with his attacking batting in the longer format as well.
Rohit Sharma Urges Everyone To Let Rishabh Pant Play His Natural Game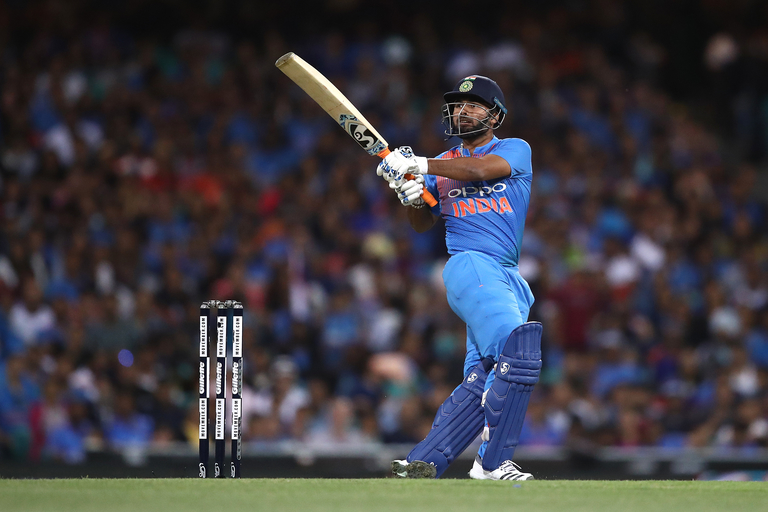 In the recently concluded Test series, he smashed 270 runs in 4 games with the help of two fifties and a ton. The former players want to see him play up in the batting order and they might get to see Pant unleashing his beast mode in that position. The expectations of cricket fans might have put some pressure on Pant. And, Rohit Sharma has come up with advice for the youngster.
Rohit Sharma said that let Rishabh Pant play his natural attacking game. He added that everyone should wait and watch southpaw giving scintillating performances with the bat. As per him, Pant has performed exceptionally well in the past couple of months against the likes of Australia and England.
"Let Rishabh Pant be Rishabh Pant, he will come out and give you those performances. I have said in the past as well that leaves Rishabh Pant alone and he will give you those performances. He can only go from strength to strength from here. There is no looking back for him. He has done exceptionally well in the last few months from Australia to the home series that we just played against England," Rohit said during a virtual press conference.
Rohit also requested people to let Rishabh Pant play his natural game without putting extra pressure on him. As per him, the latter will continue to perform until we put unnecessary pressure on him to perform as per everyone's expectations.
"And I don't see anything stopping him unless we try and put pressure on him. We, as in, you guys, I think it's important for him to let him be himself. He likes to enjoy his game. You must have seen it on the ground, how he likes to play his game.
"And that is what we as team management and teammates expect from him too: to just be out there, enjoy the game, and do what he likes to do. The good thing right now is he has started to understand the game situation," Rohit added.