Team India was brought under the scanner post 3rd Test match for preparing proper spin friendly wickets against England in the ongoing four-match Test series. The former cricketers and critics mocked Indian cricket team for doing such an act. Now, Shoaib Akhtar has come up with an opinion and said that Virat Kohli & Co do not need such tricks to win the games against English side.
The track at the Narendra Modi stadium became a joke after it started turning on Day-1. The game that was expected to finish on Day-4 or Day-5 got finished in a span of only two days. And, Indian spinners took wickets in bundles. On the other hand, England batsmen ended up struggling till the last ball of the game.
It is known that English side is not very good at facing spin heads. And, it was quite visible in the 3rd affair itself. Axar Patel took his first 10 wicket haul in his 2nd Test match and Ravi Ashwin grabbed 7 wickets in the game. The Indian spin duo was simple unplayable and made English batters their dummy.
Shoaib Akhtar Wants Team India To Play On Fair-Grounds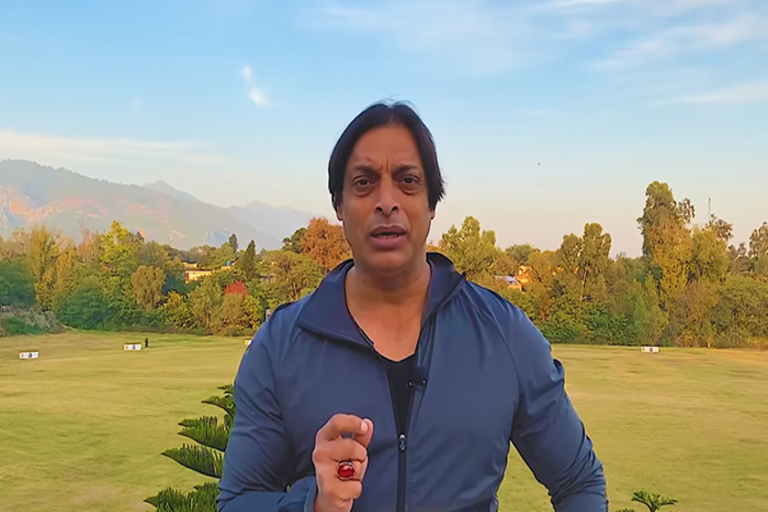 With game finishing in two days raised several questions on the pitch. Everyone pointed out that Team India intentionally asked curators to prepare such kind of pitch. Now, Shoaib Akhtar, the former Pakistan pacer said that it is not good to preapare and use such kind of pitches in Test cricket. He added that home advantage is always good but this time it looked quite unethical.
"Should Test matches be played on such wickets? Not at all. A pitch where there is so much unreasonable turn, that a match gets finished in two days, is not good for Test cricket. I understand the concept of home advantage but this sort of advantage I believe is a little too much. If India had scored 400 runs and England got out for 200, then one could say that England played poorly. But here, even India was shot out for 145," opined Akhtar on his YouTube channel.
The former pacer asserted that Team India is a big side and they should play fair. As per him, then also Virat Kohli & Co. holds a big chance of winning the match. Citing Border-Gavaskar Trophy 2020-21 example, Shoaib Akhtar added that Team India thrashed Australia in fair conditions and the same should have happened in this series as well.
"I thought India is a bigger, better team than this. There should be fair play and fair pitches where I think India can still beat England. They don't need to be scared. There is no need for India to prepare such wickets. Did we make the wicket in favor of India in Adelaide? Was the wicket in Melbourne made in favour of India? How did they win the series there? You play on fair ground, fair conditions, and say 'Look, we can play well at home and abroad," concluded the former Pakistan speedster.