Pakistan spinner Shadab Khan feels that Babar Azam is a player, who can lead the national side to win in the upcoming T20 World Cup that is scheduled to be played in India. He has backed the new skipper going ahead in the future. Babar Azam is currently the best batsmen in the world and leading the charts in the latest ICC T20 batsmen rankings.
Advertisement

Babar Azam, the right-handed Pakistan batsman has certainly reaped lots of success since his debut. He has consistently performed well with the bat. And, PCB has awarded him the responsibility of captaincy of the national side across all the formats. He is a classical player, who is a big hit in the shorter format as well.
Babar Azam Is The Right Player To Lead Pakistan: Shadab Khan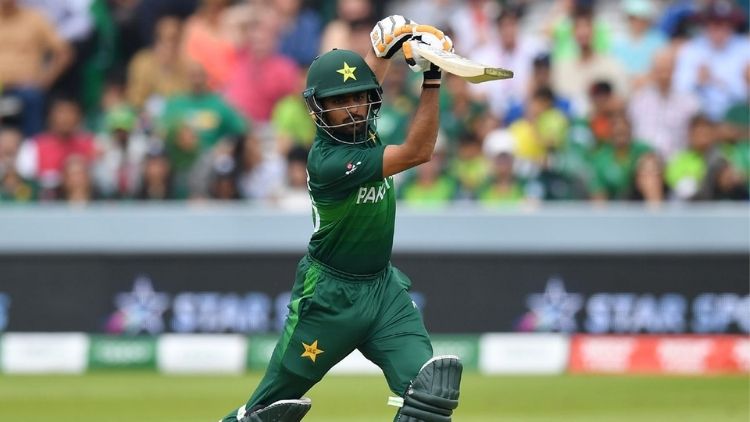 Earlier, it was thought that Babar Azam's batting style is not fit for the shorter format. But, he has proved critics wrong with his decent run. He has got some good scores in the county. IN 2020, Babar shattered every several records during his blitzkrieg knock of 114 runs off 62 balls for Somerset in Vitality T20 Blast.
During an interview, Shadab Khan praised Babar Azam's batting. He said that the Pakistan skipper is currently the number one batsmen in the world. He added that the 26-year-old is still in the learning phase as far as captaincy is concerned. The spinner was happy with the fact that Babar could lead Pakistan to a Test series win over South Africa.
"Babar Azam is one of the top batsmen in the world. But he is still learning as a captain. Pakistan's Test series win over South Africa displayed Babar's captaincy ability," Shadab was quoted as saying by Cricket Pakistan.
Shadab Khan asserted that their main aim is to win the upcoming T20 World Cup and Babar Azam is the right person to lead the side in the mega-event.
"He will continue to improve as he leads Pakistan in more matches. Our aim is to win the upcoming T20 World Cup and I hope Babar Azam leads us to victory in India."