The pitch used in the 3rd Test between India and England has been criticized by the critics and cricket pundits including some former cricketers like Michael Vaughan. The pitch gave air to a debate between what can be said as a good pitch or a bad one. Now, Virat Kohli has cleared his stance over the same. He feels that they never made complaints about the poor pitch on an overseas tour. As per him, batsmen lack in performing well and there was no such thing as bad pitch in the 3rd Test.
The 3rd Test hit the headlines as the game was finished in a span of two days with spinners dominating in the game at the helm. Even part-time spinner like Joe Root took managed one of the most economic bowling figures of Test cricket. And, it was not digestible for the cricket pundits and critics, who took social media by storm with their posts pointing towards the pitch that was used in the match. India registered a 10 wicket win over the visitors in the pink-ball game.
Virat Kohli Takes An Open Dig On The Critics Of 3rd Test Pitch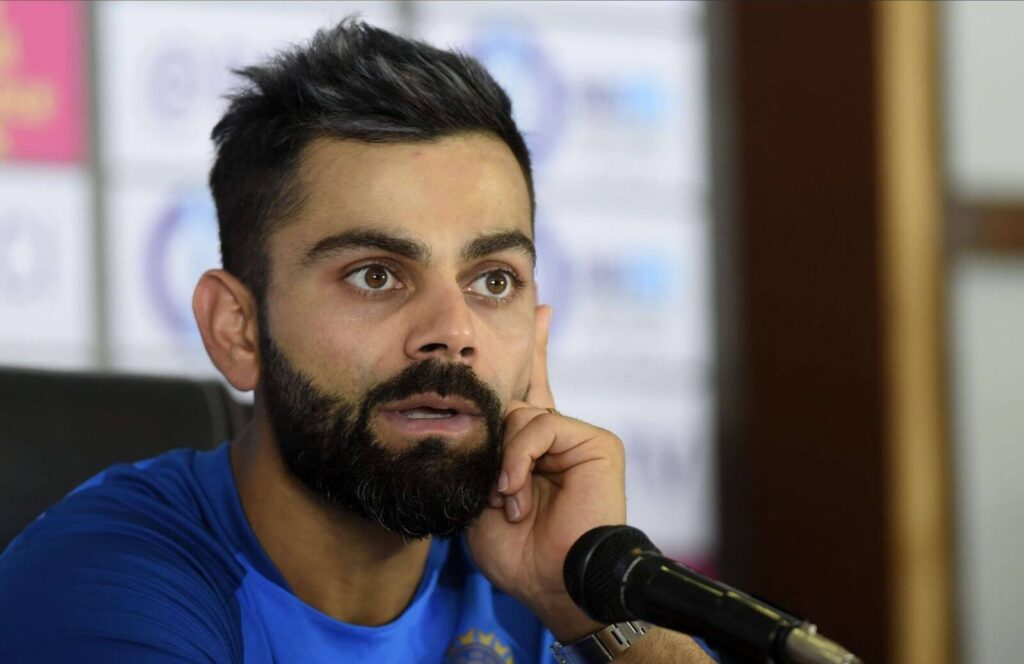 In an interview, Virat Kohli opened up by saying that do any team plays Test cricket for playing it till Day-5 or for a win. He added that when Team India lost the match against New Zealand within 3 days then nobody raised any question over that pitch.
"Let me ask you a question – do we play matches so that they last 5 days or do we play to win?
"We lost in New Zealand inside 3 days. No one said anything about the pitch back then. Our strength is we focus on ourselves and not the pitch. We need to be honest with ourselves about this narrative (of spinning tracks)," Kohli said.
The Indian skipper said that the media should show the view to the people that in the subcontinent the spinning tracks are quite normal. As per him, the main reason behind the success of Team India is that they never made an excuse but tried to improve in any and every situation.
"I believe there is too much noise about spinning tracks. Our media should present the view that spinning tracks are fine in the subcontinent. The reason behind our success as a team is that we haven't cribbed about any surface we have played on. We have always tried to improve," the India captain added.
Kohli clearly asked that he can't understand why the focus is on the pitch. He opined that batsmen from the teams poorly failed to perform and both the teams should focus on it.
"No clue why the focus is so much on the ball or the pitch. Neither side's batsmen were good enough to tackle the pitch in 3rd Test. I maintain it was a case of the skill on display rather than the pitch being a bad one."