Rishabh Pant, the Indian wicketkeeper is having a good time as a player. In Australia, he managed to pull off his best with the bat. But, nowadays he has hogged the spotlight due to his chirping from behind the stumps. In the ongoing 4th Test, he trolled England opener, Zak Crawley, in the best possible way.
In the 4th Test, England skipper Joe Root won the toss and once again elected to bat. The visitor's skipper said that their side will be looking to score more runs and their side knows the track will start turning very soon in the game. And, the same happened but quite early than expected at Narendra Modi Stadium.
Rishabh Pant And Virat Kohli Partnership Gets India An Important Wicket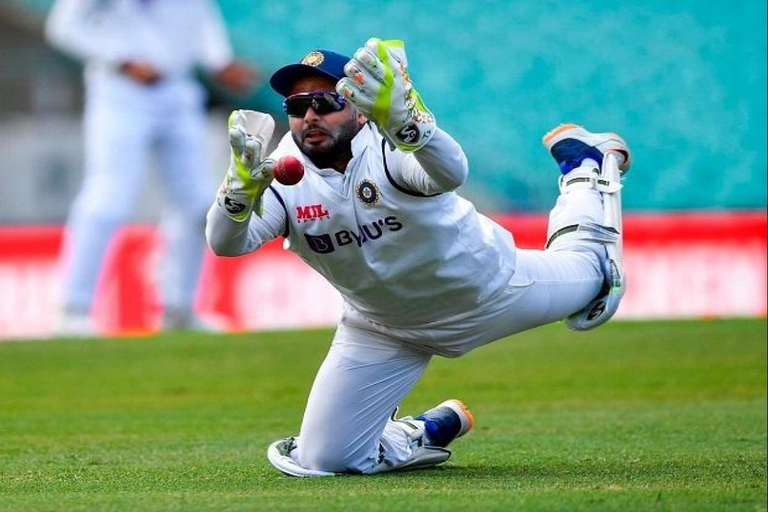 Axar Patel, who emerged as a nightmare in the previous game, once again manage to grab a breakthrough for Team India. Meanwhile, the visitor's batsmen came with a different approach against the spinners. They acquired a bit of an aggressive approach in order to dominate the Indian bowlers.
Zak Crawley managed a decent fifty in the first innings of the previous Test. But, he struggled a lot in the fourth Test and looked in a hurry to score runs. Axar Patel once again looked unpredictable and English openers failed to chop down the pace variation of the Indian off-spinner.
This is the reason why they began stepping out of the crease in order to score runs. Zak Crawley, the English opener paid a hefty price for playing Axar Patel on the front foot. Although Axar Patel got the wicket of the opener. But Rishabh Pant was the one, who played an important part in it.
In the 8th over, Crawley stepped down the track and hammered Axar Patel's first delivery for a boundary. Soon after that Rishabh Pant was heard trolling English opener. He said that the batsman was getting angry with every passing ball," Someone is getting angry, Some is getting angry now."
Meanwhile, Kohli also predicted that a wrong stroke was going to come in the over.
In the same over, the 27-year-old managed to dismiss the right-handed batsman. Once again Crawley tried to go for a boundary. But this time he failed to get his timing right and he gave the simplest of the catches to Mohammed Siraj at mid-off