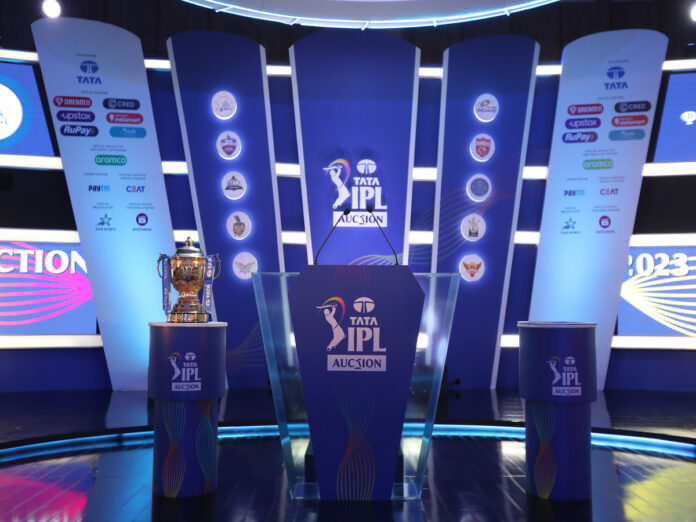 The Board of Control for Cricket in India (BCCI) has made a significant announcement regarding the Indian Premier League (IPL) auction for the upcoming season.
Dubai has been officially confirmed as the venue for this highly anticipated event, marking a historic moment as it's the first time the IPL auction will take place overseas. 
The Coca-Cola Arena in Dubai has been selected as the host location, with the IPL 2024 auction scheduled for December 19.
In a communication to all IPL franchises, the BCCI has also extended the deadline for releasing the list of retained players.
Teams now have November 26 to make their final decisions. The previous retention deadline for IPL 2024 was originally set for November 15.
Each of the 10 IPL teams will operate within a salary cap of INR 100 crore for the upcoming season. Notably, this season marks the third and final year of the three-year player contracts, setting the stage for a mega auction in the subsequent year.
The choice of the Coca-Cola Arena as the auction venue is significant, as it is a well-known venue in Dubai, having hosted numerous high-profile events, including concerts and sporting contests.
While the trade window has been open for some time, there has been limited activity. However, it is expected that with the extended deadline, teams will reevaluate their squads and may release underperforming or high-salaried players by the new November 26 deadline.
As per the latest update, all-rounder Romario Shepherd is set to join the Mumbai Indians for the forthcoming season, with the trade completed at his base price of INR 50 lakh.
Also Read: IPL 2024 Auction Updates: Dates, Venue, Remaining Purse Amount, Star Players, All You Need To Know