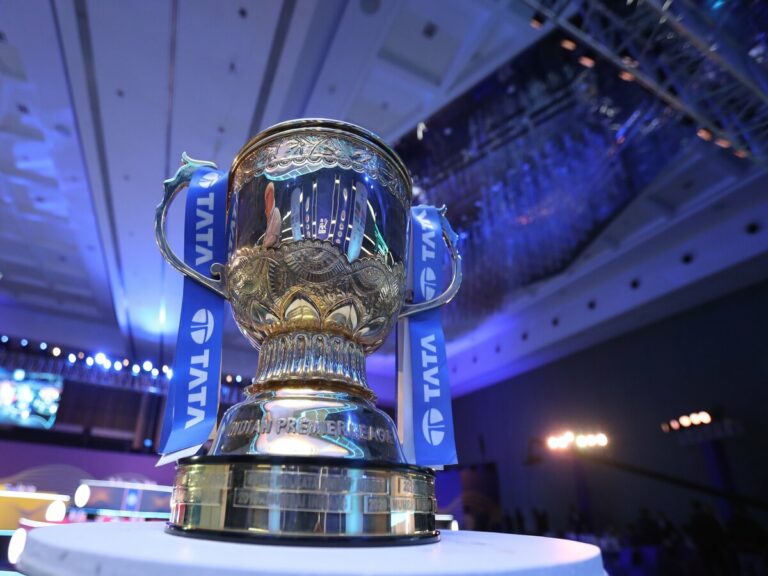 The Indian Premier League (IPL) is more than just a cricket league; it's a global phenomenon that captures the hearts of millions.
In anticipation of the 2024 season, IPL enthusiasts are eagerly awaiting the player auction. BCCI has not released any official confirmation, however, various media reports are claiming some major updates on the IPL 2024 auction. 
Check major updates on the IPL 2024 auction, such as dates, venue, remaining purse amounts of each franchise, and the star players who promise to make the event an unforgettable spectacle.
IPL 2024 Auction Date Venue
This year's IPL auction takes a historic turn as it is scheduled to be held on December 19. What makes it truly exceptional is that, for the first time in IPL history, the auction will be held on foreign soil. Dubai is likely to host the IPL 2024 auction.
IPL 2024 Auction: Team Purse Increases
The lists of players who will be retained and released by the 10 IPL teams must be submitted by November 15 in order for the auction pool to be finalised in early December.
For the IPL 2024, each side will receive a budget of INR 100 crore (about USD 12.02 million) to assemble their roster. This marks a significant increase of INR 5 crore from the previous season's purse, which stood at INR 95 crore.
The IPL 2024 auction final purse for each team is a blend of the budgetary allocation and the value of players released by the franchise. It is sure to be an intense strategic exercise for team management.
IPL 2024 Auction: Star Players On List
While IPL auctions have historically been a rollercoaster of emotions, with last-minute bidding wars and unexpected buys, this year's edition promises to be no different.
Mitchell Starc, the fiery Australian fast bowler, has generated significant buzz with his recent announcement of a potential return to the IPL. After an eight-year hiatus, fans can't wait to see Starc unleash his devastating pace on IPL batsmen.
Pat Cummins, the Australian all-rounder, who took a hiatus from the IPL last year, is set to make a grand re-entry into the league. His prowess with both bat and ball makes him a coveted asset for any team.
But it's not just the Australians who are making headlines. Other players such as Travis Head, Chris Woakes, Alex Hales, Sam Billings, and Gerald Coetzee are also expected to be part of the bidding war. Their performances on the international and T20 circuit have raised their profiles, and IPL franchises will be keen to secure their services.
IPL 2024 Auction: Remaining Team Purses
Punjab Kings (PBKS): INR 12.20 crore (USD 1.47 million)
Sunrisers Hyderabad (SRH): INR 6.55 crore (USD 0.79 million)
Gujarat Titans (GT): INR 4.45 crore (USD 0.54 million)
Delhi Capitals (DC): INR 4.45 crore (USD 0.54 million)
Lucknow Super Giants (LSG): INR 3.55 crore (USD 0.43 million)
Rajasthan Royals (RR): INR 3.35 crore (USD 0.40 million)
Royal Challengers Bangalore (RCB): INR 1.75 crore (USD 0.21 million)
Kolkata Knight Riders (KKR): INR 1.65 crore (USD 0.2 million)
Chennai Super Kings (CSK): INR 1.5 crore (USD 0.18 million)
Mumbai Indians (MI): INR 0.05 crore (USD 0.006 million)
Also Read: IPL 2024: Daniel Vettori Appointed Head Coach Of Sunrisers Hyderabad, Replacing Brian Lara