Indian Premier League 2021 is all set to begin from April 9 and all the teams are fully geared up for the exciting tournament. And, ahead of the tournament, Aakash Chopra has come up with his analysis over the opening pairs of all the eight teams and he has given a verdict on which franchise has the most dangerous opening pair.
IPL is a breeding ground for some exceptional cricket that entertains every ardent follower of cricket. It is always witnessed that teams with an in-form opening pair always had an edge in the games. The main strength of every side lies in their first two batsmen. If they manage to get off the mark well then it is very rare that the batting side ends up losing the game.
Aakash Chopra Gives His Verdict On Best Opening Pair In IPL 2021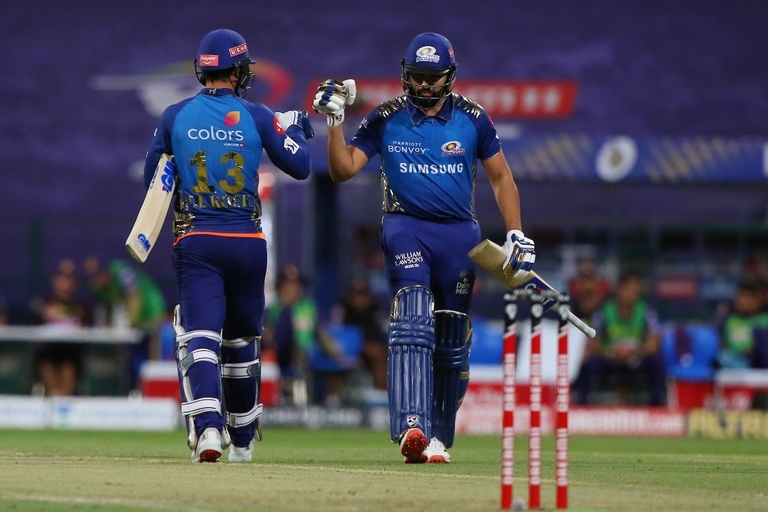 IPL has got the honor to witness some of the most deadly opening pair combinations since its inception like Brendon McCullum & Chris Gayle, Chris Gayle & Virat Kohli, Sanath Jayasuriya & Sachin Tendulkar, etc. They ruled IPL for long with their classical batting in the best demolishing style.
Now, when the 14th edition is on its way then every fan will be supporting its team. However, Aakash Chopra, who is now very well known for his match analysis and reviews, feels that Mumbai Indians has the best opening pair across all the teams in the Indian Premier League. He feels Quinton de Kock and Rohit Sharma form a formidable opening pair for his team. As per him, if Ishan Kishan replaces Proteas batsman then also he will go with Mumbai Indians opening pair.
"I will go with Mumbai Indians as they have Quinton de Kock along with Rohit Sharma. There are two good banks there. Even if Quinton de Kock gets replaced by Ishan Kishan, it is again a very explosive pair. I will go with them."
The former KKR cricketer feels that Chris Gayle and KL Rahul forms a strong opening pair. They are known for getting off the mark in the best possible way. On the other hand, SRH also has the services of David Warner and Kane Williamson. Meanwhile, DC has informed Prithvi Shaw and Shikhar Dhawan in their ranks.
"If Chris Gayle opens with KL Rahul, they can be a very explosive pair. There is no one there to open with Jos Buttler, while Kane Williamson may open with David Warner this season. We can't forget Shikhar Dhawan and Prithvi Shaw, but Dhawan may play a bit cautiously so you never know."