Graeme Swann, the former England spinner feels that Glenn Maxwell is no longer a destroyer as a batsman. As per him, the Aussie all-rounder is playing the role of the third batsmen next to Virat Kohli and AB de Villiers in Royal Challengers Bangalore. Meanwhile, the management will be happy that their decision to place big money on Maxwell has certainly rolled out really well.
Maxwell is having one of the best seasons with the bat in IPL 2021. He is currently leading the charts of top scorer of the ongoing edition. Also, the right-handed batsman played a match-defining knock of 78 runs against Kolkata Knight Riders.
Graeme Swann Feels The New Role In RCB Suits Glenn Maxwell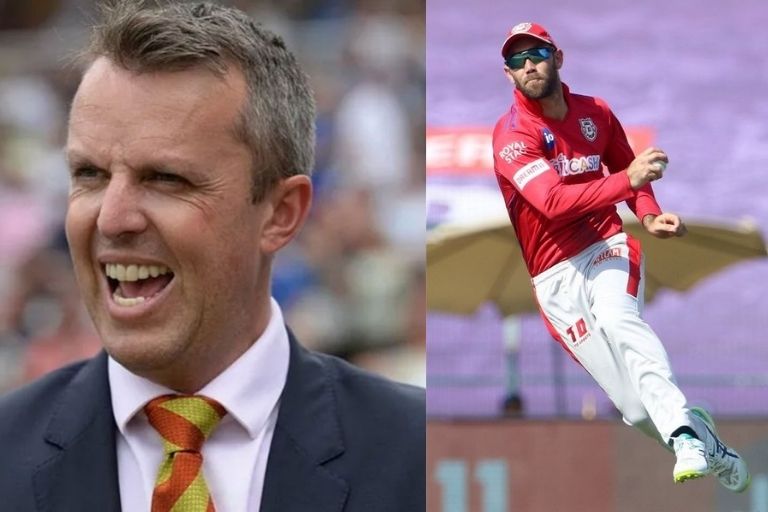 RCB splashed INR 14.25 Crores on Glenn Maxwell and the Bangalore-based franchise seems to be getting the best out of Glenn Maxwell. Graeme Swann in a chat show on StarSports said that he felt RCB's move might backfire of an Aussie all-rounder.
"He surprised me more than anyone. I thought it was a bonkers amount of money they spent on him in the auction. But they said 'no, he has got the strike rate in the middle, we're backing him. Sanjay Bangar has been the batting coach the last two times he has been among the runs. I think he feels happy, he feels relaxed. He played really good shots. He's got his reverse hit back," Swann said on Star Sports.
"He's not the big cheese anymore, the big mac, the Big Show… whatever you call him. He's nowhere near being the Big Show. But he's got Virat Kohli and AB de Villiers in the team, and it really suits him, to be that third player who can just go out there and express himself, without having to carry the team. This suits him. He looks in a very good place, he looks very fit," Swann added