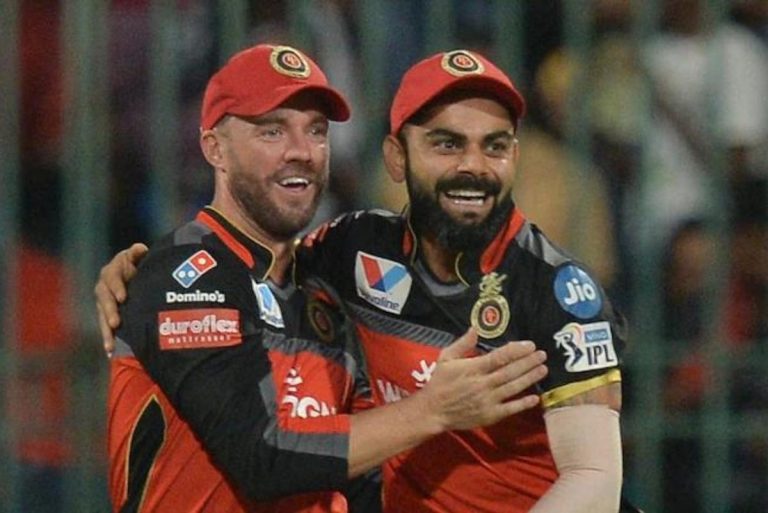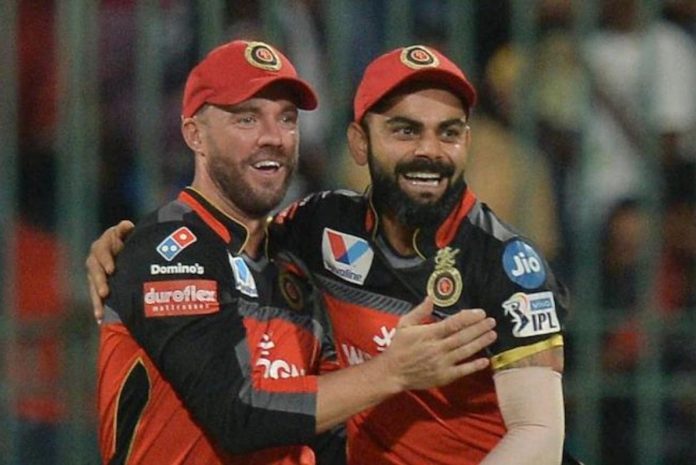 Virat Kohli and AB de Villiers shared a strong bond with each other on and off the field. They played together for 11 seasons in IPL for Royal Challengers Bangalore. But, they were unlucky to win a single title in more than one decade for the Bangalore-based franchise. Last year, he announced his retirement from all forms of cricket. But, he still has a big place in the heart of Virat Kohli. The former Indian skipper said that he will remember the former Proteas cricketer if RCB wins this season.
AB de Villiers was rated as one of the most innovative and destructive batsmen in the history of Indian Premier Lague. However, the agony is that he never managed to get the hands-on prestigious trophy of IPL. He played for Delhi Capitals and Royal Challengers Bangalore but he couldn't add the IPL title in the showcase.
AB de Villiers will be the person I will remember if RCB wins IPL Title: Virat Kohli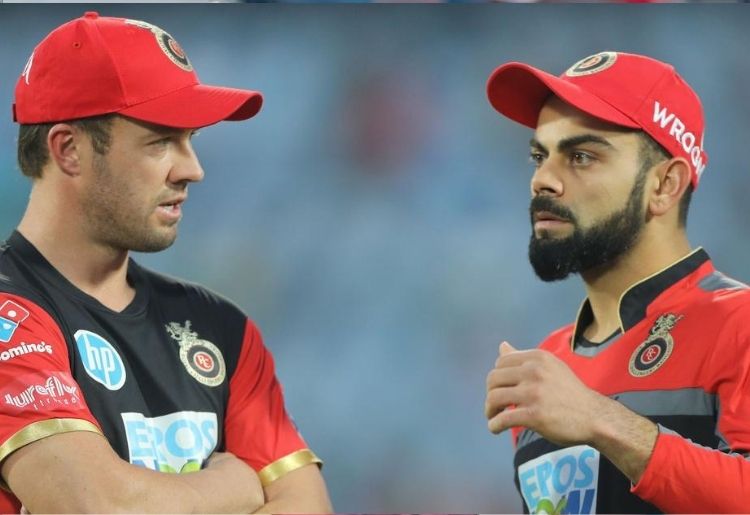 Recently, during an interview, he said that wherever he goes he will always be an RCBian and he has a special place for Royal Challengers Bangalore.
"I know I'm not gonna go anywhere, I'm gonna be an RCBan for life. Every single person in the RCB setup has become family to me. I've spent a lot of time together now, some people come, some go. But that RCB franchise, and the spirit and the love we have for each other will always remain. All the very best team RCB." AB de Villiers said as quoted by India Today.
Now, Virat Kohli has come up saying that it was a shock for him when ABD told him that he is going to hang his boots and not going to play in the next season. He added that AB de Villiers has always been with him through good and bad times in cricket.
"It is very strange, I mean. I clearly remember when he decided to finally call it a day, he sent me a voice note. And, I still remember we were coming back from Dubai after the World Cup, and I got this voice note, and we were driving back home. I got the voice note, I opened it and listened to it. Anushka was with me and I looked at her like this."
"It's a very strange feeling, I got very emotional, the voice note was very emotional as well for me when he said I don't have it in me anymore."
"I have shared so many moments with him, highs and lows, everything, he's been right next to me through thick and thin. I was thinking about him the other day that if we manage to win the title in the coming seasons, this one, next one, whatever it is. I would be very emotional thinking about him first, rather than you know what I would experience after such hard work of so many years." Kohli added.
In the end, Kohli mentioned that the IPL title still is an important thing for AB de Villiers. He added that going ahead whenever RCB wins the title, the first person that he will remember is going to be the former Proteas superstar due to his immense contribution in every department of the team throughout his 11 seasons with the franchise.
"I would actually think how much it would still mean to him, watching from home. He's a special human being, he's touched everyone's lives here, we can all vouch for that, he's been amazing. I don't think there's one person who can say AB has not contributed to my life in some way or the other. "
Read More:
'Did Sachin, I or Gambhir play those cheeky shots?' – Virender Sehwag lashes out on Shubman Gill for poor batting approach
'Gautam Gambhir backed me, told me to play my natural game', says LSG youngster Ayush Badoni