BCCI is under immense pressure to postpone the ongoing Indian Premier League season due to a sudden spike in the positive coronavirus cases. Meanwhile, the pulling out of overseas players has made things for BCCI from bad to worse. To add more, now India's top umpire Nitin Menon has also pulled out of the cricketing extravaganza. Also, there are reports that Aussie umpire Paul Reiffel has also taken a step back after Australian Prime Minister Scott Morrison suspended flights.
India is currently going through a tough time with covid cases increasing with every passing day. The national capital is under lockdown from the past 10 days and there are speculations that the lockdown might increase if the situation doesn't come under control. Recently, Abinav Bindra, the former Indian shooter also lashed out at BCCI for giving preference to IPL over people's health.
More Problems For BCCI, Two Umpires Pulls-Out Of IPL 2021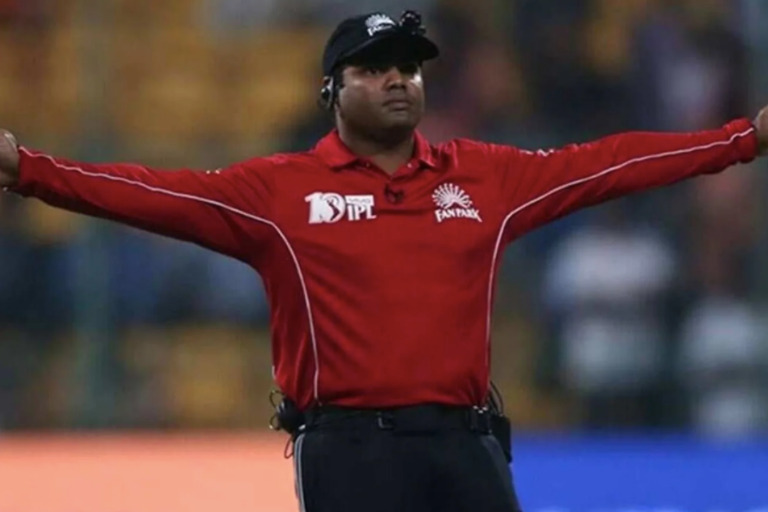 So far, a total of 5 players has pulled out of the Indian Premier League comprising of Adam Zampa, Kane Richardson, Andrew Tye, Liam Livingstone, and Ravi Ashwin. In the latest development, India's top umpire Nitin Menon has left the tournament to be with his family as one of his close family persons has contracted Covid-19. A BCCI official has informed that Nitin Menon is currently not in a mental state to conduct IPL games.
"Yes, Nitin has left as his immediate family members have COVID-19 and he is currently not in a mental state to conduct games," a BCCI official said.
There are strong reports that Paul Reiffel has also stepped back from taking part in the rest of the Indian Premier League season. Although, there is no confirmation from any official over the same. But, it is strongly said by one of the top news agencies that the Aussie umpire pulled out of the tournament after the Australian government imposed a travel ban on India till May 15.