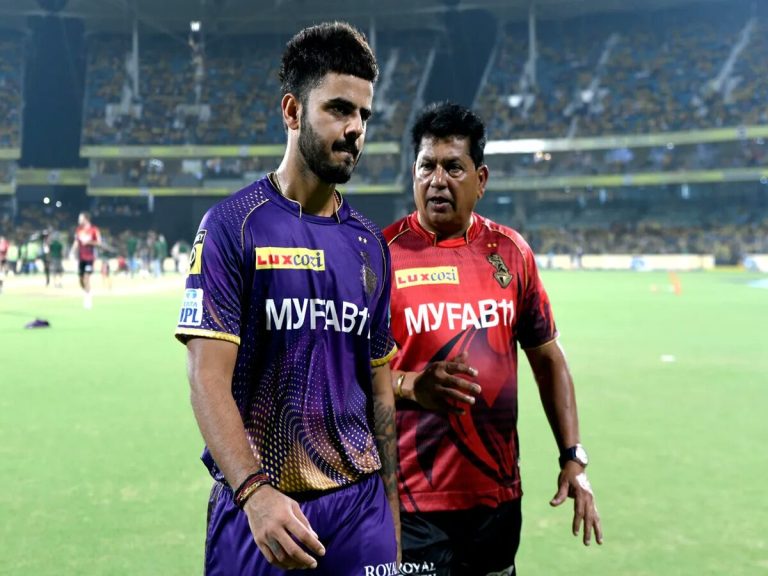 Kolkata Knight Riders (KKR) captain Nitish Rana has been penalized with a hefty fine for his team's slow over-rate during their recent match against Chennai Super Kings (CSK) in the TATA Indian Premier League (IPL). The match was held at the M.A. Chidambaram Stadium in Chennai on May 14, 2023.
Under the IPL's Code of Conduct, KKR's slow over-rate during this game was their second offence of the season. As a result, Rana has been fined a whopping amount of Rs. 24 lakh, while each member of the playing eleven, including the impact substitute, has been fined Rs. 6 lakh or 25 per cent of their match fee, whichever is lesser.
The slow over-rate has been a persistent problem for teams in the IPL, and the league authorities have been strictly enforcing the rules this season. KKR's slow over-rate during the match against CSK has now resulted in a significant financial setback for the team and its captain.
Rana has not yet commented on the incident, but KKR fans and supporters will be hoping that their team can improve their over-rate in the remaining matches of the season to avoid any further penalties. The IPL is one of the most competitive and lucrative cricket leagues in the world, and the pressure to perform is always high.
Also Read: IPL 2023: KKR Stages Impressive Comeback, Defeat CSK By 7 Wickets