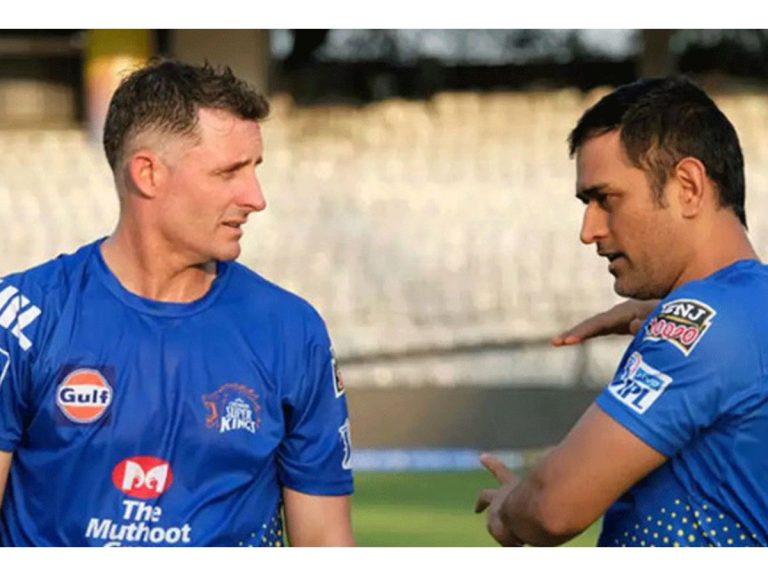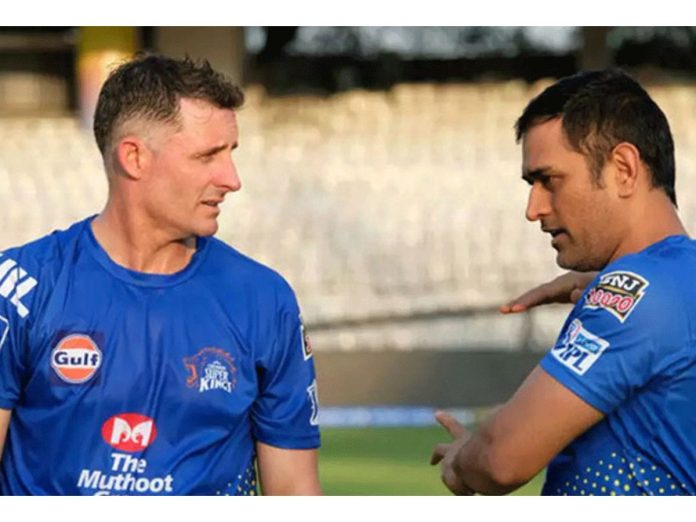 The day MS Dhoni calls it quits from the Indian Premier League (IPL), thousands of die-hard Dhoni supporters will have a heart-break. MS Dhoni isn't just a name; he is an emotion! The legendary cricketer is in the twilight of his cricketing career and we might have to soon hear the tough news of MS Dhoni's retirement.
Dhoni is presently leading Chennai Super Kings (CSK) and the team looks solid and powerful. They are presently in the 2nd position in the IPL 2023 points table, with 17 points. Chennai have another game to play and they will be playing it against Delhi Capitals (DC).
With no official confirmation about Dhoni's future with CSK in the IPL, fans keep playing the guessing game. They can only speculate presently, until and unless there is some official news from MS Dhoni himself.
Former Australian legendary cricketer Mike Hussey, who is fondly called "Mr. Cricket" has dropped his verdict on MS Dhoni and his retirement tale.
"He's still batting very well, is still motivated to coming into training and working on his game and hitting the ball well. We've seen he comes late in the innings and finishes things well. He's still got the six-hitting ability, while he's enjoying it and is contributing to the team then there is no reason why he can't keep going for maybe another five years," Mike Hussey told reporters before the DC vs CSK game.
There is a knee issue that has been plaguing MS Dhoni and Mike Hussey shed light on that issue too.
"It's been well documented that his knee has not been a 100 per cent and he's trying to get through the matches as best as he can throughout the tournament. So I think, he doesn't want to come in the 10th, 11th or 12th over and have to run those quick doubles all the time, that's going to put pressure on the knee," said Mike Hussey
Despite the knee issue, MS Dhoni has been keeping wickets and is quite active on the field. This just goes on to show that he is an epitome of the never-say-die-attitude and we must all learn a lot of life lessons from him.
"He's trying to delay coming in as long as possible and having that impact late in the innings. He shows a lot of backing and faith in the likes of (Shivam) Dube, (Ravindra) Jadeja, (Ajinkya) Rahane and (Ambati) Rayudu to do the job before he comes in," Hussey added.
CSK are the 2nd most successful team in IPL
Having won 4 IPL titles already, Chennai Super Kings are the 2nd most successful IPL franchise. The most successful franchise of course is Mumbai Indians (MI), led by Rohit Sharma.
MS Dhoni's CSK last won an IPL title in 2021 when they beat Kolkata Knight Riders (KKR) in the finals by 27 runs.
In 222 matches, CSK have a win percentage of 58.18% in the IPL. They are unarguably a champion side and can well go on to win the prestigious and elusive IPL 2023 title.
Also read: IPL 2023: 3 Reasons Why Harshit Rana Can Be A Mainstay Bowler For KKR