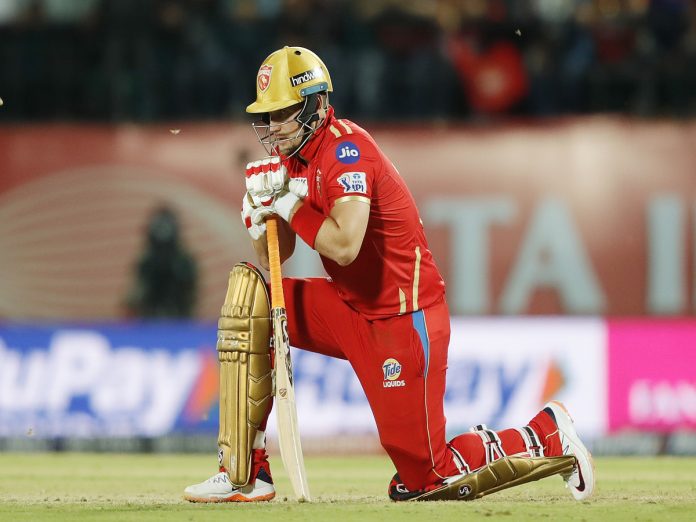 The 2023 edition of the Indian Premier League (IPL) has witnessed an intense battle among the teams vying for playoff spots. 
With defending champions Gujarat Titans being the only team to secure their place in the IPL 2023 playoffs so far, seven franchises remain in contention for the remaining three spots. 
While the Punjab Kings face an uphill battle in their quest for a playoff spot in IPL 2023, the opportunity is not entirely out of reach. Their final league match against the Rajasthan Royals holds the key to their qualification hopes. 
However, for PBKS to secure a place among the top four, they also require favourable outcomes in matches involving RCB, SRH, MI, and LSG. It will be a challenging journey for PBKS, but in the unpredictable world of cricket, anything is possible. 
Fans will be eagerly watching to see if the Kings can rise to the occasion and secure their spot in the IPL 2023 playoffs. In this article, we will explore the scenarios and requirements for PBKS to qualify for the IPL 2023 playoffs.
PBKS Current Situation
PBKS currently finds themselves in the eighth spot on the IPL points table with 12 points from 13 matches. Although their all-or-nothing approach has earned them crucial victories, their net run rate (NRR) of -0.308 has placed them at a disadvantage. Nevertheless, with one match remaining, PBKS can make a compelling case for themselves.
How can PBKS still qualify for IPL 2023 playoffs?
Win against Rajasthan Royals (RR):
PBKS's first and foremost task is to secure a victory in their final league match against the Rajasthan Royals. Not only do they need to win, but they also require a comprehensive triumph to improve their NRR. A strong performance in this crucial encounter will take their points tally to 14, putting them in a competitive position.
RCB loses both their remaining fixtures:
PBKS will benefit from the Royal Challengers Bangalore's (RCB) misfortune. RCB, currently in contention for a playoff spot, must suffer defeats in their remaining matches. This outcome would reduce their points and enhance PBKS's chances of qualification.
SRH beats MI:
Another requirement for PBKS is that the Sunrisers Hyderabad (SRH) defeat the Mumbai Indians (MI) in their upcoming match. MI, like PBKS, is battling for a playoff spot. If SRH manages to emerge victorious, it will create a favourable scenario for PBKS to advance.
LSG beats KKR:
Lucknow Super Giants (LSG), another team in the qualification race, must secure a win against the Kolkata Knight Riders (KKR). PBKS will be hoping for LSG to prevail in this encounter, as it would improve their chances of making it to the playoffs.
Also Read: IPL 2023: Delhi Capitals Secure Crucial Victory Over Punjab Kings In High-stakes Encounter