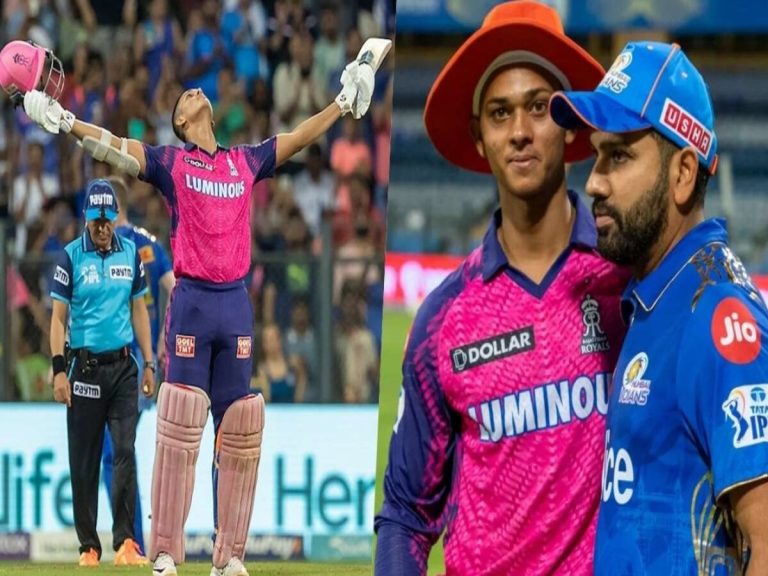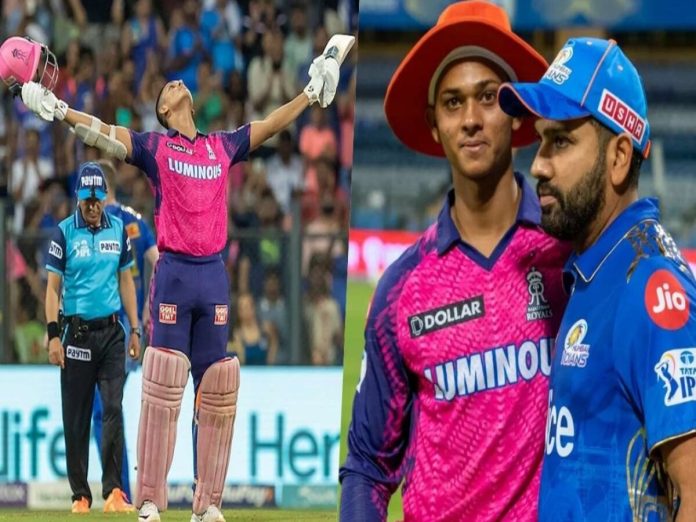 The Indian Premier League (IPL) has been an excellent opportunity for young, talented players to demonstrate their abilities and get the attention of national selectors.
Many uncapped players have joined the Indian team over the years after turning up standout IPL performances. As the 2023 IPL season draws to a close, attention is being paid to young, untested players who had a significant impact on IPL this season. 
The top three uncapped Indian players who have been regularly performing in the IPL and deserve a call-up to the Indian team will be covered in this article.
Fans can expect future Indian cricket stars who could emerge from this set of players, and their IPL achievements may help them gain entry into the national team.
Yashasvi Jaiswal (Rajasthan Royals)
The young Rajasthan Royals opener Yashasvi Jaiswal has been in incredible form this IPL 2023. He has played vital innings for the team while consistently scoring big runs with the bat.
Many cricket experts and fans feel that he deserves to be called up to the Indian squad as a result of his outstanding performances. Jaiswal has a history of scoring a lot of runs in the domestic circuit, and his IPL exploits have only served to confirm his status as a top-tier batsman.
In just 13 innings, he has racked up 575 runs at an amazing average of 47.92 and a strikeout rate of 166.18. The success of Rajasthan Royals this season has been greatly influenced by his ability to score frequently and quickly.
Rinku Singh (Kolkata Knight Riders)
With his excellent performances in the IPL 2023, Kolkata Knight Riders' swashbuckling left-handed hitter Rinku Singh has been making headlines. Rinku has been in outstanding shape, scoring runs at a phenomenal strike rate and showing amazing consistency.
Rinku has been KKR's top scorer this season with 407 runs in 13 innings at an average of 50.88 and a strike rate of 143.31. In this IPL, he has also amassed three fifty-plus scores, demonstrating his ability to function dependably under duress.
Although Rinku Singh has not yet received his first call-up for international duty, his talent for scoring runs quickly in the middle of innings and his ability to win games could benefit the Indian team.
Tilak Varma (Mumbai Indians)
The MI batter Tilak Varma, 20, has been making headlines during the current IPL 2023 season. Varma has been one of the Mumbai Indians' few shining lights despite he is out from playing XI for the last few matches due to injury. He has demonstrated that he has the ability to become a star in the making with his outstanding batting achievements.
Varma has an amazing batting average of 45.67 and has scored 274 runs in just nine innings. Varma, a youngster in the IPL, has displayed maturity much above his years. He has regularly performed well under pressure thanks to his extraordinary ability to read the game and build innings.
Varma is a strong possibility for a spot in the squad as the Indian team looks to assemble an outstanding squad of players for the upcoming World Cup.
Also Read: Will MS Dhoni Play In IPL 2024? CSK CEO Provides Update After Last Home Match of the Season