BCCI will have a tough year 2021 going ahead after they were forced to cancel IPL 2021. Now, a source has revealed that the board will not be in a position to argue about hosting T20 World Cup in India until the situation in the country improves drastically.
IPL governing council and BCCI unanimously decided to postpone IPL 2021. This decision was taken after SRH wicketkeeper Wriddhiman Saha and DC veteran spinner Amit Mishra were tested positive for Covid-19. Now, the major concern is how overseas players will travel back to their homes safely. Although BCCI has given assurance in their press release that they will do whatever it takes for the safe transit of the players. But, anyways the situation has gone out of control for the Board Control For Cricket in India.
T20 World Cup Will Probably Take Place In UAE: BCCI Source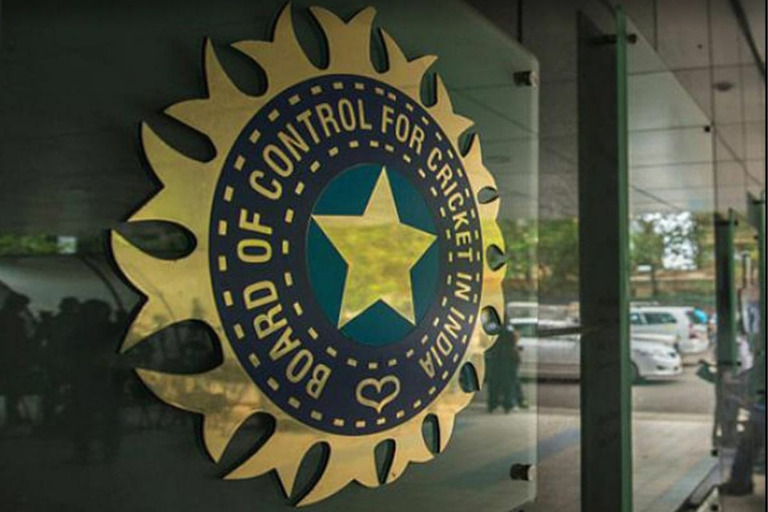 Now, there are clouds of uncertainty on the upcoming T20 World Cup and BCCI is in no position to fight for organizing it in India. A BCCI source said that it is expected that the 3rd COVID-19 wave is expected to hit India in November. This is the reason why the showpiece event will be hosted in UAE.
"There is a chance of a third wave hitting the Indian shores in November. So while BCCI will remain the hosts, the tournament will probably shift to the UAE," BCCI source said as quoted by The New Indian Express.
He revealed that after what has happened none of the top cricketing nations will come to India until things come to normalcy.
"You can rest assured that most of the top nations wouldn't like to tour India within the next six months unless the situation comes to normalcy. The players and their families would be very wary to travel if they are in the middle of another surge.
"So expect BCCI to agree with shift of tournament to UAE," another source also chipped in.
One of them said that IPL was a platform for the BCCI to show that they can organize any multi-team event without any problem. But, they have miserably failed in proving their point.
"The IPL in India was a platform to prove to the world as well as participating nations that it is safe to host a tournament even when the second wave is hitting its peak.
The source asserted that the so-called Bio-Bubble has been busted and there is assurance that it will not happen again going ahead in the future. He feels that this has happened because of teams traveling to new venues.
"It was going well but the bio bubble has now become porous. What's the guarantee it won't happen again in October-November. Nations like Australia, England, and New Zealand are almost certain to have travel advisories in place," he argued.
"Look six venues for IPL was always a dangerous proposition when they successfully managed with three during the last edition," the source said.
"In UAE, all of them were in one bubble from start to finish while here each team was travelling to three bubbles. Most of the positive cases emerged after bubble travel."
"Therefore even if you reduce the number of venues from 9 to 5 in October, still there will be air travel, unlike UAE. Also for players, they would not be mentally in a space to play in India unless the situation drastically improves," he added.