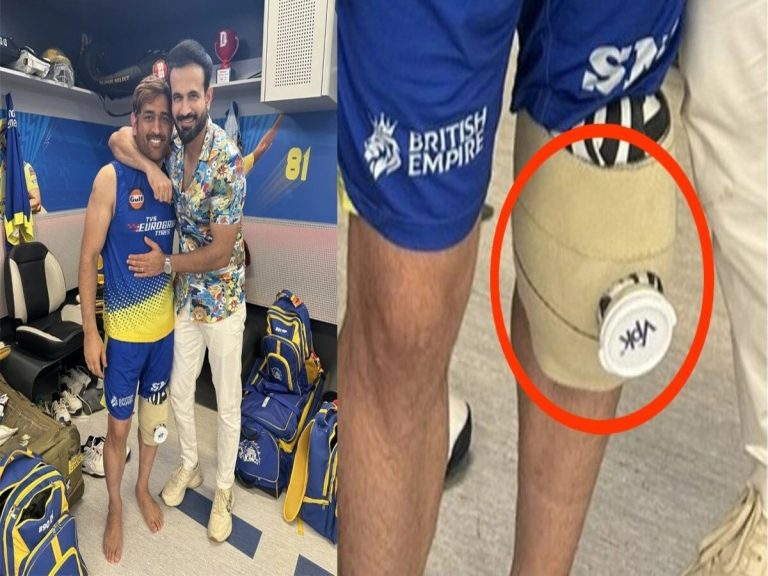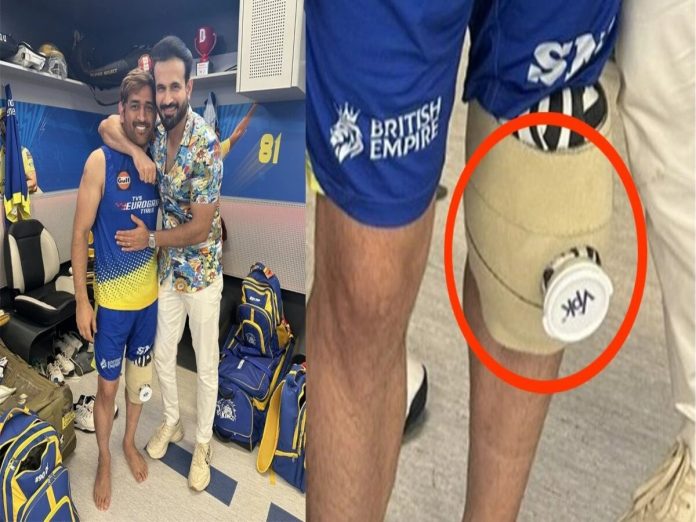 Following the victorious campaign of the Chennai Super Kings (CSK) in the IPL 2023 final, new reports have emerged indicating that their skipper, MS Dhoni, is likely to undergo a series of tests for his knee injury.
Throughout IPL 2023, MS Dhoni valiantly battled a knee injury, evident from the constant presence of a kneecap and heavy strappings. Fans also noticed the legendary wicketkeeper-batsman limping on a few occasions during the IPL 2023 matches.
A viral image of Dhoni donning a kneecap during CSK's lap of honor at the MA Chidambaram Stadium after their last home game further underscored concerns about his injury.
Despite the challenges posed by his injury, Dhoni displayed immense determination and resilience. He played in all 16 matches of the tournament, showcasing his unwavering commitment to the CSK.
Despite the injury setback, Dhoni successfully led CSK to their fifth IPL title, clinching victory in the final against the Gujarat Titans (GT) by five wickets at the Narendra Modi Stadium in Ahmedabad on Monday, May 29.
According to various reports, it is now expected that CSK captain Dhoni will be admitted to Mumbai's Kokilaben Hospital this week to undergo several tests pertaining to his knee injury. The aim is to assess the extent of the damage and determine the appropriate course of treatment.
Will MS Dhoni play in IPL 2024?
In the post-match interview of Chennai Super Kings' victorious campaign in IPL 2023, the question of MS Dhoni's potential return to the IPL 2024 loomed large.
Dhoni, known for his calculated decisions, finally shed some light on the matter, revealing that his future participation hinged on the condition of his body and his fitness levels.
Dhoni said, "Looking for an answer? Circumstantially if you see this is the best time for me to announce retirement. But the amount of love and affection that I have been shown, wherever I have been this year…I think the easy thing for me to say would be to say 'Thank you very much', but the tough thing for me would be to work hard for nine months and come back and play at least one more season of IPL. But a lot depends on the body.
"It would take 6-7 months to decide. It will be more like a gift from my side. It's not easy for me but the way they have shown their love and affection, that's something that I need to do."
Meanwhile, with their latest victory, CSK equalled Mumbai Indians' (MI) record of five IPL wins – the most by any franchise.
Also Read: IPL 2023: Should MS Dhoni Play The Next Edition Of IPL As Impact Player?