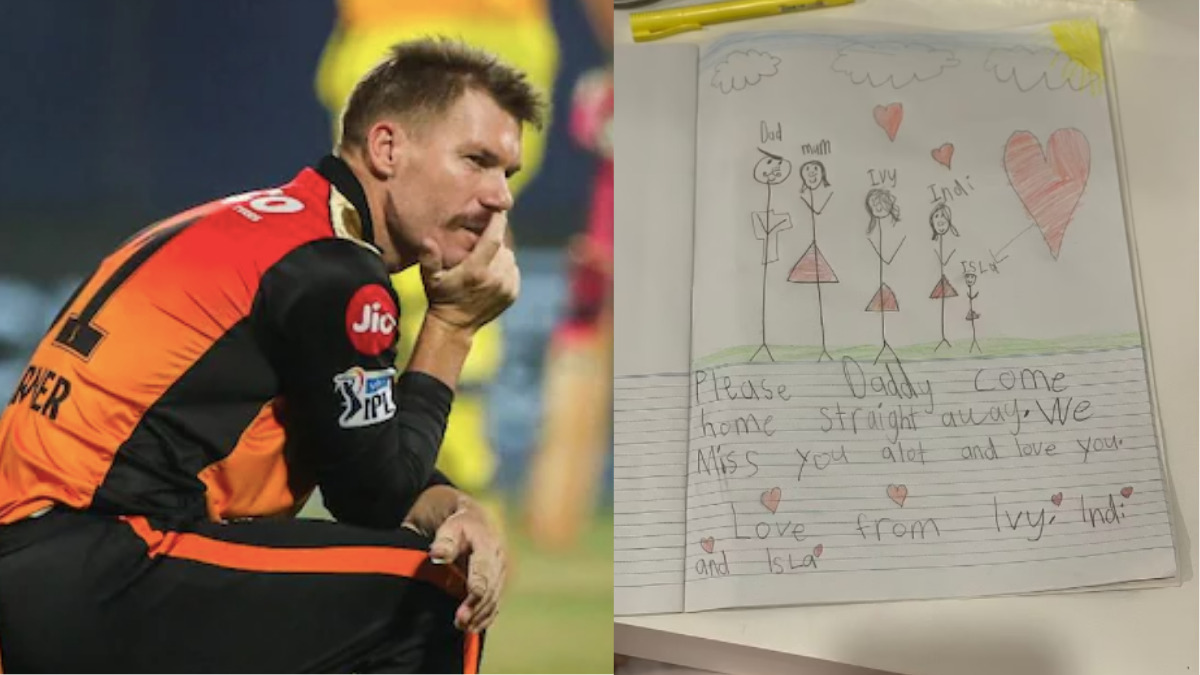 IPL 2021 has been suspended by BCCI due to a sudden spike in the covid-19 cases within the teams. In a span of 24 hours, four players along with one bowling coach and two non-playing members were tested positive due to which the IPL governing council suspended the tournament for an indefinite period. Now, things are getting worse for the overseas players, who were in India to play the 14th edition of IPL. They are now getting support from their family members and David Warner's daughter has shared an emotional homecoming portrait for her dad.
David Warner didn't have one of the best tournaments with the bat. Also, in the past few days as a player southpaw went through tough days as a batsman. Under, Warner's captaincy SRH didn't perform well and the management replaced him with Kane Williamson. Also, he was dropped from the team for batting at a low strike rate and SRH wanted to try a new overseas combination.
David Warner Shares An Emotional Drawing On Instagram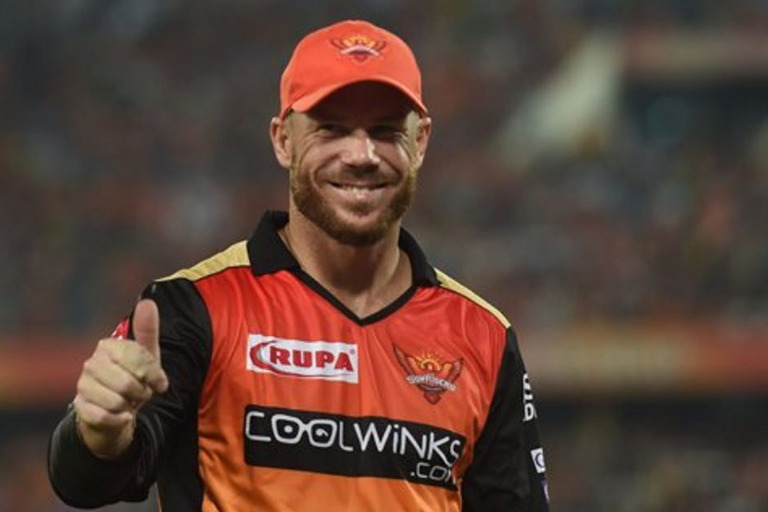 The fans were impressed with the decision of SRH team management and they expressed their anger on social media as well. Now, nothing can be done as BCCI has postponed the tournament for an indefinite period. This has created more problems for Aussie cricketers, who were in India as Scott Morrison has imposed restrictions on people coming from India. For now, there are reports that many players will leave for the Maldives until their country removes travel restrictions.
On the other hand, the family members of the players are praying for their well-being. Recently, David Warner shared a post through his official Instagram handle with a still of a cute drawing made by his daughter Ivy Mae. In the drawing, she also wrote a heartfelt message that read, "Please daddy come home straight away. We miss you a lot and love you. Love from Ivy, Indi, and Isla,' the six-year-old wrote"
Warner is also known as Mr. Daddy Cool got emotional and gave a caption to his post that read, 'My gorgeous Ivy. So much love ' Warner captioned the heartbreaking note.
Here Is The Post