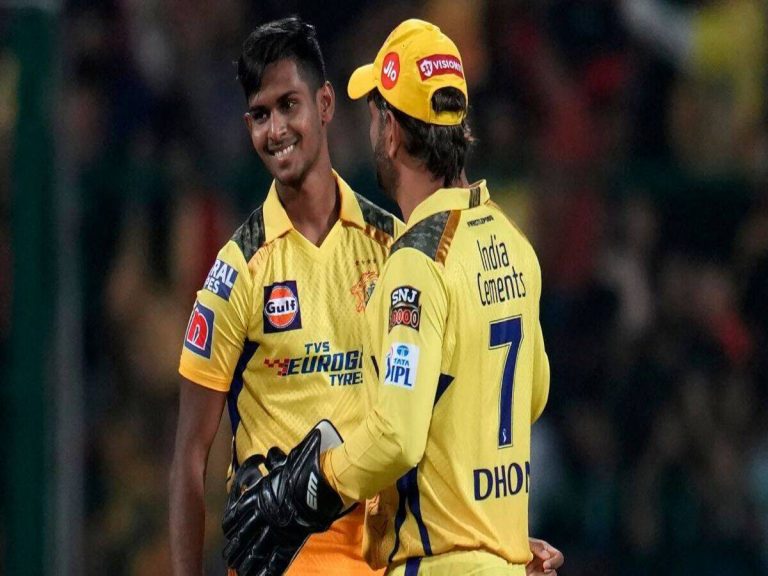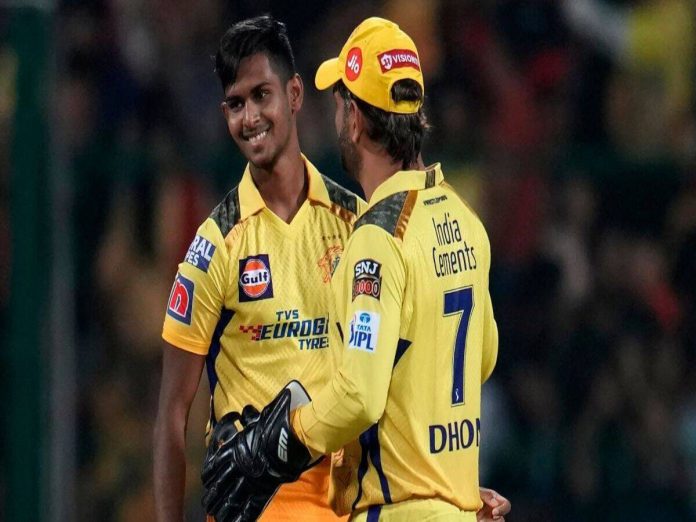 Thursday's IPL 2023 match between Chennai Super Kings and Rajasthan Royals in Jaipur was not the best for Chennai Super Kings. The end outcome was an unpleasant defeat by 32 runs. Their bowlers gave up runs, setting the unfavourable record of becoming the first side at the Sawai Mansingh Stadium to give up more than 200 runs in an IPL game.
Despite a valiant effort from Shivam Dube (52* of 33 balls), their batters failed to swiftly get off the blocks and never threatened to chase down the mark as they needed to score 203 in order to win.
Mahendra Singh Dhoni, the captain of the Chennai Super Kings, praised Matheesha Pathirana and Yashasvi Jaiswal of the Rajasthan Royals for their performances in the match on Thursday. 
Matheesha Pathirana, a young Sri Lankan fast bowler who has established himself as one of CSK's key IPL death bowlers, went for runs and gave up 48 from four overs, but Dhoni stood by him.
"I felt his (Pathirana) bowling was very good, not that he bowled badly. The scorecard doesn't reflect how well he bowled," Dhoni said on Pathirana.
"Yashasvi batted really well, important to go after the bowlers, and took calculated risks. It was slightly easier against our bowlers because we had to assess the right lengths. Even then Yashasvi batted well at the top end and at the end, Jurel batted really well," he added.
Watch video –
183 over here gave me the chance for one year
Talking about the target set by the Royals, he said, "It (target) was quite a bit above par. The reason was the first six overs, gave too many runs, but at the same time, the pitch was best to bat on at that time. Even when they were finishing the edges kept going for boundaries. They got a par plus score and we were not able to stop the runs."
Additionally, he recalled the 183 runs he made in 2005 against Sri Lanka at Sawai Mansingh Stadium.
"I think my first ODI hundred in Vizag gave me some 10 games, but the 183 over here gave me the chance for one year, so this venue is close to my heart," he said before signing off.
This is a win the team and dugout really wanted
Sanju Samson, the winning captain, praised the aggressive batting of Jaiswal, Jurel, and Devdutt Padikkal in particular.
"This is a win the team and dugout really wanted. The way youngsters Jaiswal, Devdutt, and Jurel batted was outstanding, the mindset of attack, attack and attack is something we will keep promoting in the dressing room.
"Credit goes to the team management and support staff (for working with players like Jaiswal) who work very hard at the academy. Lot of work has gone behind his success. Proud of the way he's playing," he said.
Also Read: IPL 2023: Top 5 Must-Have Fantasy Picks For PBKS vs LSG Game