Simon Katich, the RCB coach lavishes praise on team skipper Virat Kohli and AB de Villiers. He said that the Indian skipper is one of the most professional players he has ever met in his overall cricketing career. Virat Kohli is currently leading RCB in the ongoing IPL season and he has churned out lots of success as skipper and batsman for his side.
Virat Kohli and AB de Villiers are reckoned as the backbone of RCB's batting line-up. The duo has been playing for RCB for a long. They have won several games for the franchises. But, still, RCB hasn't finished their drought of winning their maiden IPL title. In the ongoing 14th edition, RCB looks quite strong and looks like one of the contenders to win the tournament.
Simon Katich Praises Virat Kohli And AB de Villiers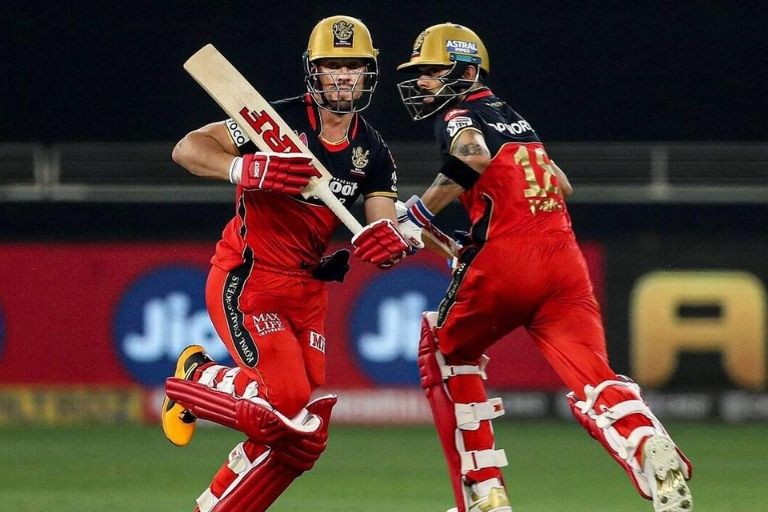 In an interview, Simon Katich was quizzed about how it feels to coach players like Virat Kohli and AB de Villiers. To which former Aussie cricketer said that Virat and ABD are their own coaches. As per him, the duo knows their game and what they need to do in order to stay on the top. He asserted that Virat Kohli still wants to learn and improve his game.
"They (Virat & AB de Villiers) are their own coaches because they know their game – and the game – inside out because of the volume of cricket they've played, Virat still wants to learn, though, and is always asking if we can see anything that might improve his game, but a player of his caliber, there is not a lot wrong with his game," Simon Katich said as quoted by Sportskeeda.
Simon Katich asserted that he very quickly came to know that Virat Kohli is one of the most professional players he has ever coached.
"What I learned very quickly is that Virat is probably the most professional player I've ever seen, and that is saying something when you think about the era of Australian cricket I played in (2001-2010), Whether that is in the gym or with his nutrition or all the recovery and rehab work you do, he leaves no stone unturned. A lot of players do that but he takes it to the nth degree," the former Australian international added.
Katich also praised Kohli's leadership qualities and feels you cannot expect anything more from him when it comes to captaincy. In his opinion, Indian skipper ticks all the boxes when takes the field for any team,
"From a leadership perspective, what stood out was his (Kohli's) will to win and will to compete. As a leader, you can't ask much more than that. He was magnificent," Katich added.