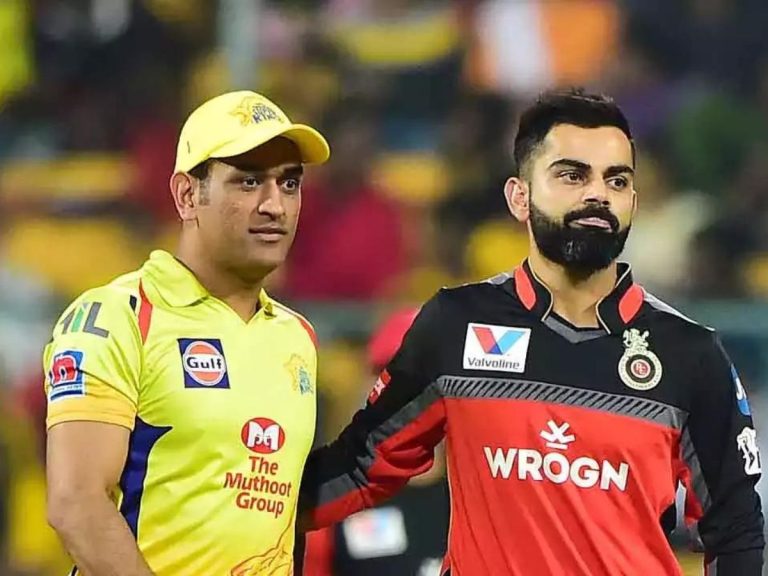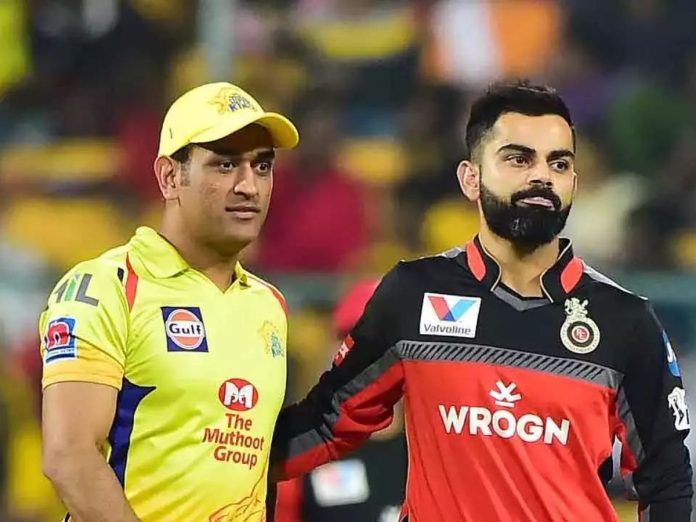 We all are quite aware about the bromance between MS Dhoni and Virat Kohli. Virat Kohli looks up to his former captain a lot and they share a cordial relationship both on and off the field. The two Indian team legends have done a lot for India and have played together for a very long time too.
The two players are playing in the Indian Premier League (IPL) 2023 for their respective franchises. While Virat Kohli's Royal Challengers Bangalore (RCB) are in the 5th position in the points table, MS Dhoni's Chennai Super Kings (CSK) are in the 2nd position.
Now while delivering a speech to one of his teammates in the CSK team, MS Dhoni mentioned Virat Kohli's batting technique and was using it as a case study.
This happened most probably after the game versus Mumbai Indians (MI), which CSK won by 6 wickets in front of their ever-enthusiastic Chepauk crowd.
In a video that has gone viral on social media, MS Dhoni was seen sitting down on a couch and speaking to his teammates.
"Virat doesn't play the first ball like this. It is always here," said MS Dhoni during the inspirational talk. The video garnered a lot of views on the internet and is a talking point now.
CSK beat MI by 6 wickets on 6th May 2023
Playing their arch-rivals Mumbai for the 2nd time in this season, MS Dhoni's side comfortably beat them by 6 wickets. Mumbai batted first and managed to post only 139 runs in 20 overs. They lost 8 wickets in the process.
Matheesha Pathirana impressed with the white cherry as he bagged 4 wickets in the game. He also received the Player of the Match award for his impressive bowling. The Sri Lankan youngster is receiving proper guidance from the talismanic skipper MS Dhoni and is all set to serve his country for a long duration.
Speaking at the post-match presentation, MS Dhoni gave some valuable tips to Sri Lanka on how they should use him as a bowler.
"I personally think he is not someone who should play a lot of red-ball cricket," Dhoni said at the post-match presentation, almost like a plea to the powers that be in Sri Lankan cricket. "I think he shouldn't even get close to it. Even in white-ball cricket, the 50-over version he should play as less as possible.
He should play the big ICC tournaments because he is not somebody who will change a lot. This [having an impact in short bursts] is what he will do, so you can always use him at crucial times," said MS Dhoni.
"But make sure that he is fit and available for all ICC tournaments and he will be a great asset for Sri Lanka. Not to forget, he is a really young boy.
Last time [in 2022], when he came, he was slightly leaner, but he has added muscle, which means he has got pretty strong. I feel he will serve for a very long time for Sri Lankan cricket, but we'll have to keep an eye on how much he bowls," he added.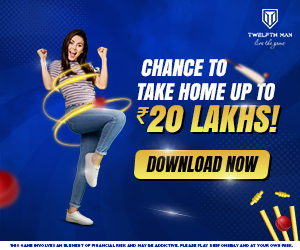 Also read: IPL 2023: 3 Players From Yesteryears Who Could Have Gotten A Lucrative Bid In The IPL