Shahid Afridi bid adieu to international cricket back in 2017. But, he still playing franchise cricket for different across the globe in various tournaments. He recently celebrated his 44th birthday and once again left his fans confused about his date of birth.
The former Pakistan all-rounder is reckoned as one of the best players produced by the green men nation in its cricketing history. He holds several accolades in international cricket like he is the 2nd highest wicket-taker in the shorter format followed by most sixes in ODIs. Also, he holds the record for taking the most wickets in a world cup by a skipper.
Shahid Afridi And His Age Dilemma Continues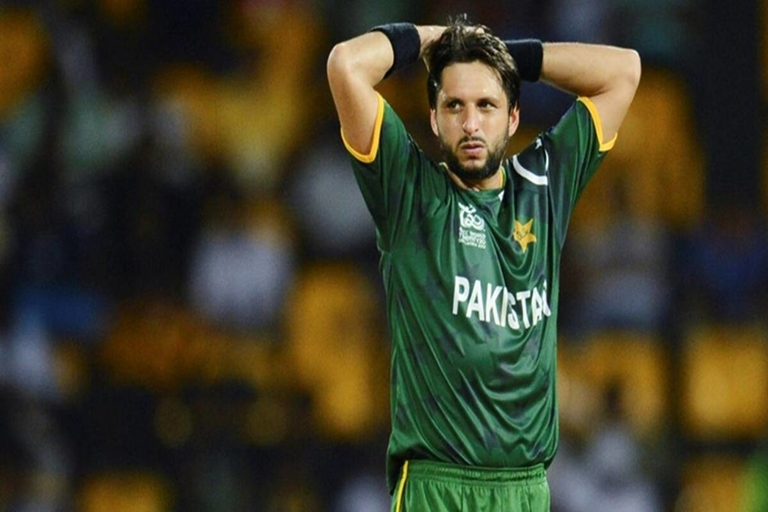 He is celebrating his 44th birthday that was expected to be his 41st or 46th as per the records. Earlier, Shahid Afridi was reported to be born in 1975. But, in his autobiography (Game Changer), he revealed that the authorities took his date of birth wrong and clearly mentioned that he was 21 years old in 1996.
"I was just nineteen, and not sixteen as they claim. I was born in 1975. So yes, the authorities stated my age incorrectly," Shahid Afridi revealed in his autobiography.
On Sunday, the night the former Pakistan all-rounder left everyone in a big dilemma with his post. He took to his official Twitter handle and shared a post that read,": "Thank you very much for all the lovely birthday wishes – 44 today! My family and my fans are my biggest assets. Really enjoying my stint with Multan and hope to produce match-winning performances for all MS fans."
In the post, it was clearly mentioned that it was his 44th birthday. But as per the calculations and what he revealed in his autobiography, it was expected to be his 46th birthday or 41st (as per ICC records).
Currently, Shahid Afridi is playing for Multan Sultans in the ongoing 6th edition of Pakistan Super League, Although, he has bid adieu to international cricket. But, he has still managed to give match-winning performances with the ball in the PSL 2021.
Here is the post: