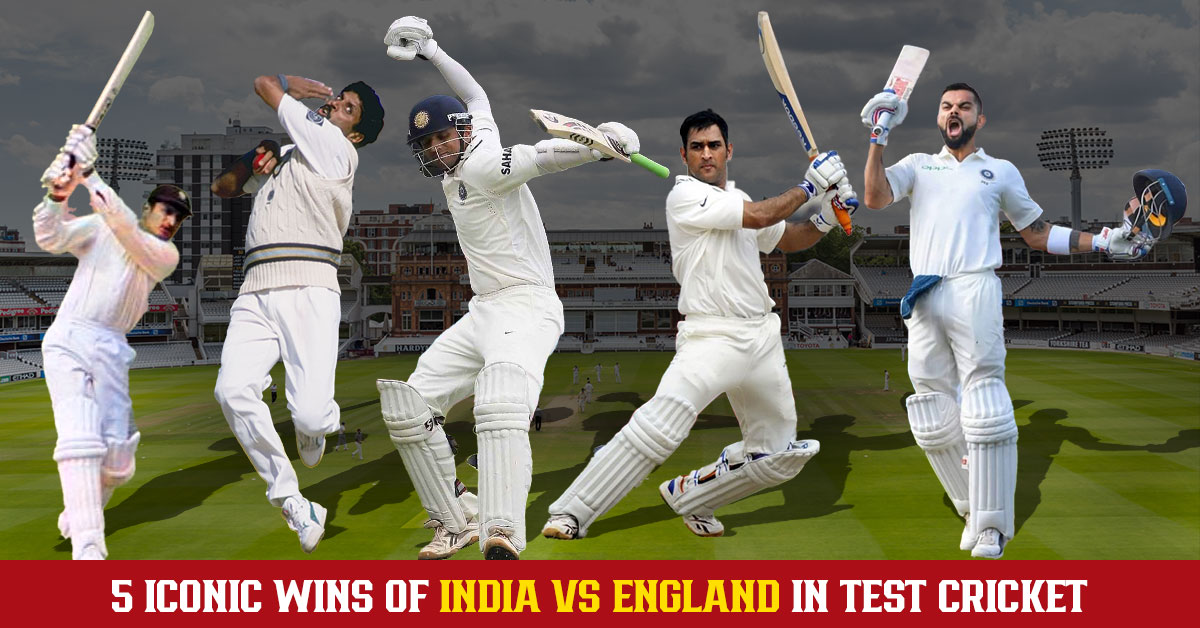 England is the one who started Cricket in India during their rule. But now cricket is the game that has been played like no other. Cricket matches are the ones which are most watched, played, talked about, debated, and read nowadays in the country. In India, the game of bat and ball is the most loved game and because of social media and the internet.
Cricket has been followed and watched even more than in the olden times. The international matches which India has played till now against any opponent are cherished. Whether the match against their arch-rivals Pakistan or the mighty Aussies and West Indies or any other Asian teams like Sri Lanka, Bangladesh, or Afghanistan. India has owned the game of cricket now.
The matches played between England Vs India is also the most favored contests in the game of cricket. India had played their first match against England in 1932 during the British Raj. It has been 89 years since the two best teams of all three formats have been entertaining the world through their brilliant display of the bat and ball. India and England have produced some great cricketers and those legendry names too have been involved in some fascinating contests over the years.
Overall India has been a poor touring side to England and vice versa England has ben a poor touring side to India till now. India won a Test series in England in 2007 under the captaincy of Rahul Dravid and England won their last Test series on Indian soil in 2012 under the leadership of Alastair Cook. Since then India and England wait for the magical moment of winning the series on each other's soil.
England vs India Overall Head to Head Record in Test Cricket –
| | | |
| --- | --- | --- |
| Overall Test Matches – | England's Win – | India's Win – |
| 128 Test matches from 1932 to 2021 | 48 Test Wins | 30 Test Wins |
| | | |
| Drawn Tests – 50 | | Tied Test – 0 |
England vs India Test matches in England –
| | | |
| --- | --- | --- |
| Overall Test Matches – | England's Win – | India's Win – |
| 64 Test matches from 1932 to 2021 | 34 Test Wins | Eight Test Wins |
| | | |
| Drawn Tests – 22 | | Tied Test – 0 |
India's record in Test matches has been very poor in England. The Indian Team of the past didn't have the technique to succeed with the moving, seaming, and swinging balls in England conditions and that is why India has won just three-Test series while playing against England in England. India has won two back-to-back Test series in Australia. But wins in England have come very rarely. Yesterday India won at Lords in an excellent manner. So here are the top five Test wins for the Indian Team in England in Test match Cricket –
1971 (India's first Test win in England)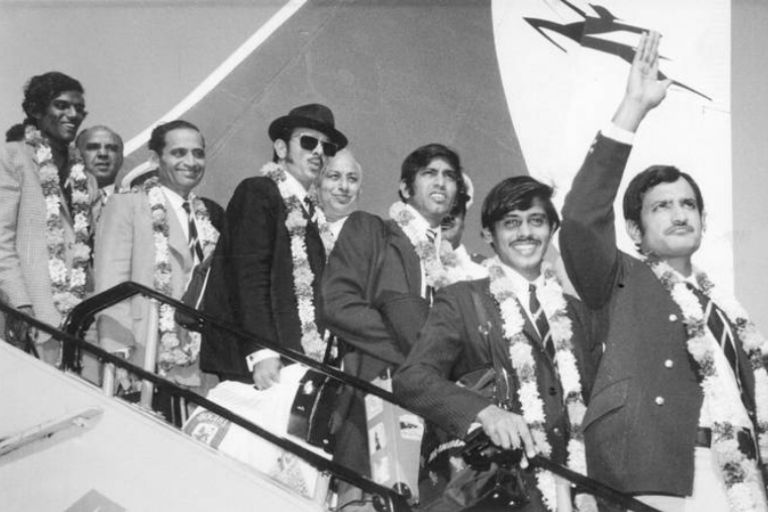 For all the Indian cricket fans, this moment will be the proudest because winning a Test match in England is not easy. On 19th August 1971, Indians won their first Test match in England at The Oval and the visitors also sealed their first-ever Test win over England in England. But the Indians had to wait for a long time till they achieved this success.
England scored 355 runs on the board after they won the toss and opted to bat first. Alan Knott, James Jameson, and Richard Hutton were the top scorers for England in the 1st innings. India's response wasn't a great one as their 1st innings folded only at 280 runs because Ray Illingworth picked up five wickets for seventy runs.
The game was in England's favor. But Bhagwat Chandrashekhar turned the game for India on it's head. He picked up six-wicket for just thirty-eight runs and the home side was bundled out for just 101 runs in their second innings.
Skipper Ajit Wadekar became the first-ever Indian skipper to win a Test match on England's soil. He guided India's second innings run chase with an unbeaten 45 runs along with Dilip Sardesai scored 40 runs and Farookh Engineer was also not out on 28 runs. India won the match by four wickets in the end.
Three Test Wins at Lords
Playing at Lords is an iconic moment for any cricketer or team. Lords is known as the home of Cricket and Mecca of Cricket. Every player aims to score a century or pick a five-wicket haul at least in this wonderful stadium. India had few unforgettable moments at Lords. Kapil Dev's 1983 world cup win and Sourab Ganguly waving his jersey at the balcony will be unforgettable and iconic moments for all the Indian fans at Lords. But India has just won three test matches at this famous venue in London and Kapil Dev, MS Dhoni, and Virat Kohli are the only three Indian captains to achieve success at Lords.
1986 (India won under Kapil Dev)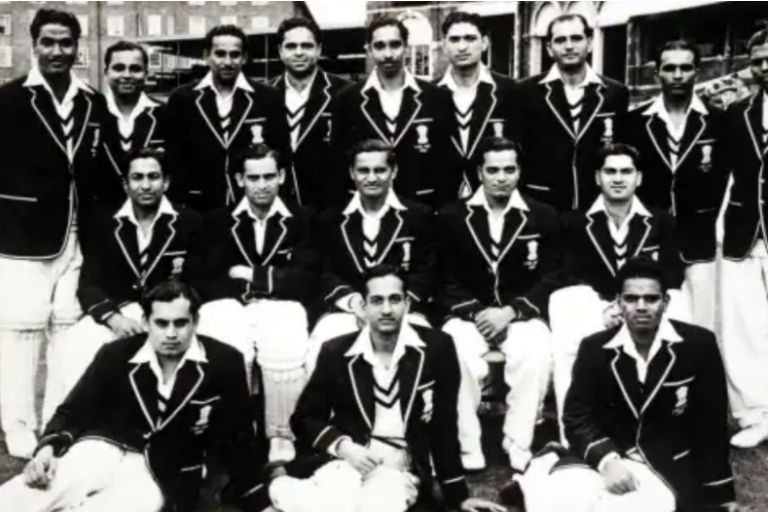 This is the first Test win at Lords and that came after ten losses. After the 1983 world cup wins, this Test match at Lords was very special. India won the toss and sent England to bat first. Graham Gooch scored 114 runs. But the hosts managed a decent total of 294 runs. It was Chetan Sharma's five-wicket haul that restricted England. But India batted well as Dilip Vengsarkar batted brilliantly at his favorite venue. He scored unbeaten 126 runs which took India to 341 runs in their 1st innings.
Again it was a disaster for England in the second innings. Kapil Dev took four wickets and Maninder Sharma picked up three wickets which rattled England as they were bundled out for just 180 runs. India needed just 134 runs to win and create history at Lords. Dilip Vengsarkar again top-scored for India in the second innings along with Skipper Dev and Ravi Shastri shepherded the ship towards the finishing line. India won the match by five wickets and Kapil Dev was the first Indian captain to win a Test match at Lords.