Shoaib Malik, the veteran Pakistan cricketer recently said that Babar Azam has no control over the team's selection. But, now, the current Pakistan skipper himself has come out saying that all are powerful and he obviously has a say in the selections.
Pakistan suffered a humiliating defeat against Zimbabwe in the 2nd T20I of the three-match series by 19 runs. It was a shocking result as Pakistan traveled to Zimbabwe with a full-strength squad. Shoaib Malik's remarks on the team came after Babar Azam lost the 2nd T20I.
Babar Azam Hits Out At Shoaib Malik In His Latest Conference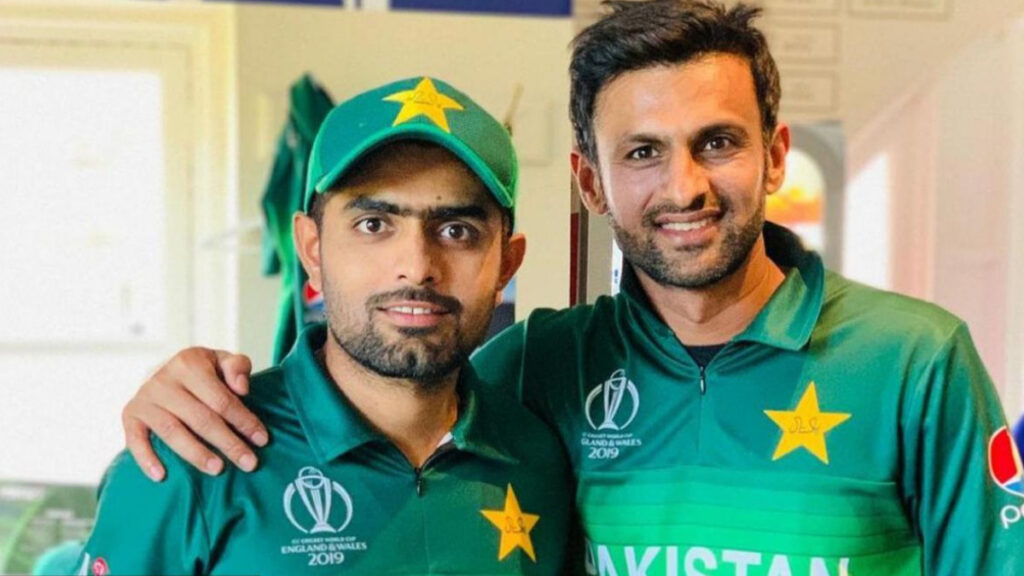 On Wednesday Babar Azam was quizzed on what he feels about Shoaib Malik's statement. To which the current Pakistan skipper replied that he wants to end this debate and it is not good to hear the same questions in every press conference. He added that everyone can see that he leads the team on the field and he himself decides the playing combination. As per him, the team management only comes up with suggestions.
"This debate should end now. The same thing is repeated in every press conference that I don't have any control over selection. You can see on the field that I handle everything. I decide the playing XI. Management gives their input. I know my responsibilities as a captain," Babar said as quoted by Cricket Pakistan
Babar Azam also asserted that he has no problem with the coach. And, PCB decides on the coach domain and he has nothing to say in that case.
"I don't have any problem with the coach. This is the domain of PCB. Team management is fully supporting every player, so I am happy," Babar replied while addressing Malik's comment about Head Coach